What to Look for When Touring an Assisted Living Facility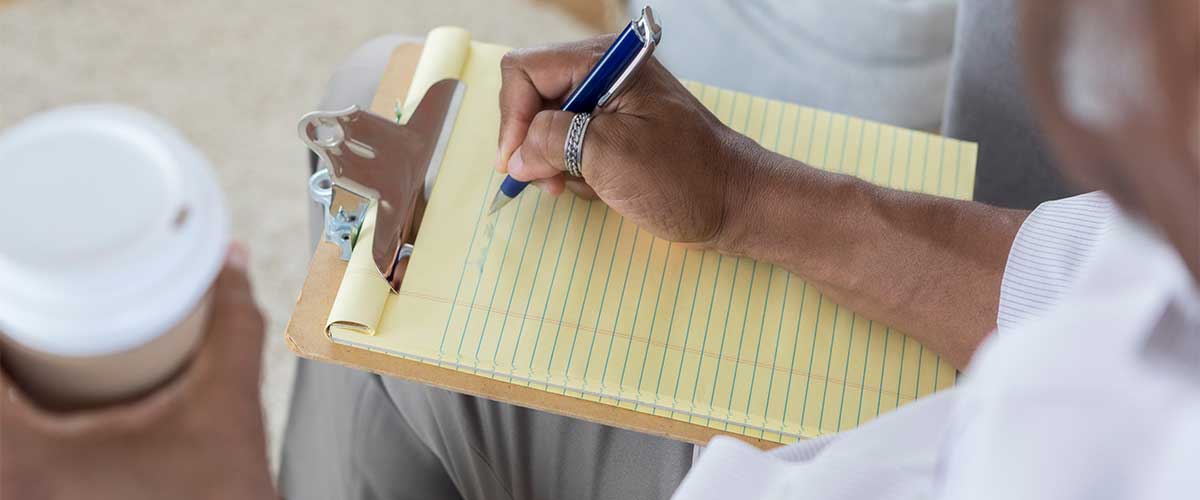 Sometimes everyone could use a little extra help. Sometimes they need more. Deciding to move to an assisted living community is a big step by itself. But trying to figure out how to choose an assisted living community that's right for you or a loved one can be daunting.
Of course, finding the best assisted living care is on top of your list and you surely want your loved one to be happy. But there are so many other things, big and small, that should be considered. No two  assisted living communities are completely alike. In particular, there's a big difference between stand-alone assisted living facilities and senior living communities such as Freedom Pointe at The Villages, which  offers assisted living as part of a full continuum of care.
To help make the process easier, we've put together this useful guide with steps to take, things to look for and questions to ask as you compare communities.
How to Choose an Assisted Living Community
Location
Where is the best area for your loved one to be? In or close to the current community where they currently reside or is a bigger move to another city to be closer to you or other family members in order? This is the first and major decision to consider. 
Online Research
Once you've decided on a general location, get online. Community websites are a good way to explore your options and make a list. Their websites will give you a feel for things such as their mission and values, the types of personal assistance they provide, and  the amenities and services they offer. You can also explore their Facebook page and other resources to see what people are saying about them. 
Phone Research
A simple phone call to a community will immediately answer two important questions — how much does it cost and are they accepting new residents? If they're not accepting new residents, ask about their waiting list and how it works. As for cost, it can vary significantly based on the contract to choose and the needs of your loved one. While it may be hard to pin down an exact cost, you'll at least know if it's in your price range.
Take Tours
Once you've made your short list, take tours and take your loved one. While you're there, use your senses. Do you like what you see, hear, smell, and the overall feeling? Talk to residents and team members. They know the place best. Also, make a second surprise visit. Dropping in unannounced on a Thursday evening may give you a totally different impression from what you felt on your guided tour the previous Monday morning. First impressions and gut instincts go a long way!
Things to Look for and Questions to Ask While on Your Tour
Below are important things to keep top of mind that will  help you better know how to choose an assisted living community.
As You First Arrive
Is the neighborhood safe, quiet and pleasant?
Do you like the location and outward appearance of the community?
Is there convenient parking, including handicapped spaces?
Are the grounds attractive and well maintained?
As You Tour
Did you and your loved one receive a warm welcome from team members?
Is your tour guide friendly and listens to your needs and questions?
Do your guide and other team members call residents by name and interact warmly with them?
Do you feel like you're being "sold" or pressured in any way?
Are you able to talk to residents and team members along the way?
Common Spaces
Is the décor well kept, attractive and homelike?
How many common spaces are there where residents can share time with friends and family members?
Are they actively being used while you're there?
Are there secure outdoor spaces or courtyards to enjoy?
Are hallways well lit and easy to navigate, with handrails for safety?
Are doorways, hallways, and rooms accommodating to wheelchairs and walkers?
Living Spaces
Can you tour the assisted living apartments? How many different floor plans are available?
Is the residence clean, odor-free, and appropriately heated and cooled?
Are the assisted living apartments private or semiprivate?
Do residents have a private bathroom and is it handicap accessible?
Is there a kitchen area with a refrigerator, sink and cooking element?
Does the residence have good natural and artificial lighting?
Can a resident personalize their home with photos, artwork, mementos, and other furnishings?
Are laundry and housekeeping services included?
Is there a 24/7 emergency response system?
Are utilities, telephone and cable TV services included?
Are visitors welcome at any time?
Do the assisted living residences meet local and/or state licensing requirements?
Assisted Living and Health Care Services
Is an initial assessment of needs conducted and a written care plan developed? How often are needs reassessed?
Are team members available to assist with activities of daily living, such as dressing, bathing, personal care and mobility?
Who handles medication management and how well are they trained?
Is there an on-site senior health clinic?
What if health needs change and a resident requires a higher level of care?
Food and Dining Services
Can you sample the food on your tour?
Is the dining room clean and attractive, and is there more than one venue option?
How many meals per day are provided?
Do the residents seem to like the food?
Are the meals nutritional and chef-prepared using fresh ingredients?
Are meals served restaurant-style or buffet-style?
Are snacks available and when?
Are specific dietary needs or special requests met?
Can family members join residents for meals?
Amenities, Services and Social Activities
Do residents socialize with each other and appear happy and comfortable?
Can you see the amenities offered?
Is there a fitness center with exercise and wellness classes?
Are there regular cultural, educational, recreational and social programs?
Are there organized group outings for dining, cultural and community events?
Is there a full-time activities director on staff?
Does the community offer faith services?
Are there monthly activity calendars you can view?
Is there scheduled transportation available for things such as medical appointments and shopping?
What other services are available, such as on-site banking or a beauty salon and barbershop?
Team Members
What's the staff-to-resident ratio?
What type of training do team members receive and how often?
What's the turnover rate of team members?
Are criminal background checks performed before hiring team members?
Are team members appropriately dressed, personable and outgoing?
Assisted Living Costs and Finances
Is there an community fee and what are the monthly fees?
What are the billing and payment policies?
Are all services and amenities included in the monthly fees?
Can you view and take a copy of the contract with you?
Under what circumstances might costs go up?
When may a contract be terminated and what are the refund policies?
What if a resident has long-term care insurance?
Is the community for-profit or not-for-profit? Is funding stable?
Will the community help with the paperwork involved with getting Medicare, Medicaid, V.A. benefits, and other sources of assistance?
How do you pay for additional health care services such as skilled nursing when it's needed temporarily?
The Right Help Is Here
Yes, searching for the best assisted living care can feel overwhelming. But after visiting a community or two, you'll have a better idea of what's important to you and your loved one. And Freedom Pointe at The Villages is here to help every step of the way.We're the premier senior living community in The Villages®, Florida, offering just the right amount of assistance, the right way, right when you need it. Plus, you'll also have access to a full continuum of exceptional health care services along with first-class amenities and services.
Visit our Assisted Living web page to learn more, and then fill out the Contact Us form to schedule your tour. We think you'll see how easy the decision can be.