Our team.
Whatever we do, we do with heart.
At Freedom Pointe, everything we do starts with our residents.
They put the 'extra' in extraordinary.
Our staff members are dedicated to improving residents' lives and creating positive experiences for them each and every day. From the associate who greets you with a smile to the health professional who takes special care of a loved one, our goal is to work together to serve your needs and exceed your expectations.
Passion. Expertise. Experience.
Here are some of the exceptional people who make our retirement community special.
Ralph Fera-McIlwain
Executive Director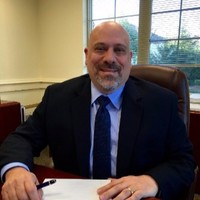 Ralph graduated from Temple University and joined Price Waterhouse Coopers as an auditor. He subsequently received his CPA certification from the State of New Jersey Ralph's career led him to Healthcare & Senior Living where he has spent the last 30 years! He previously served as Chief Financial Officer for several large Life Plan Communities prior to joining Freedom Pointe in 2020 as the Director of Finance. His Passion for serving seniors went beyond his role in finance and he accepted the Executive Director position in early 2021.
Ralph relocated from South New Jersey to The Villages in 2016. He enjoys the perk of commuting to work in his golf cart!
Ralph has shared "I am committed to enriching the lives of the residents and staff at Freedom Pointe. I am focused on changing all our lives for the better."
Allen Boutin
Associate Executive Director & Health Care Administrator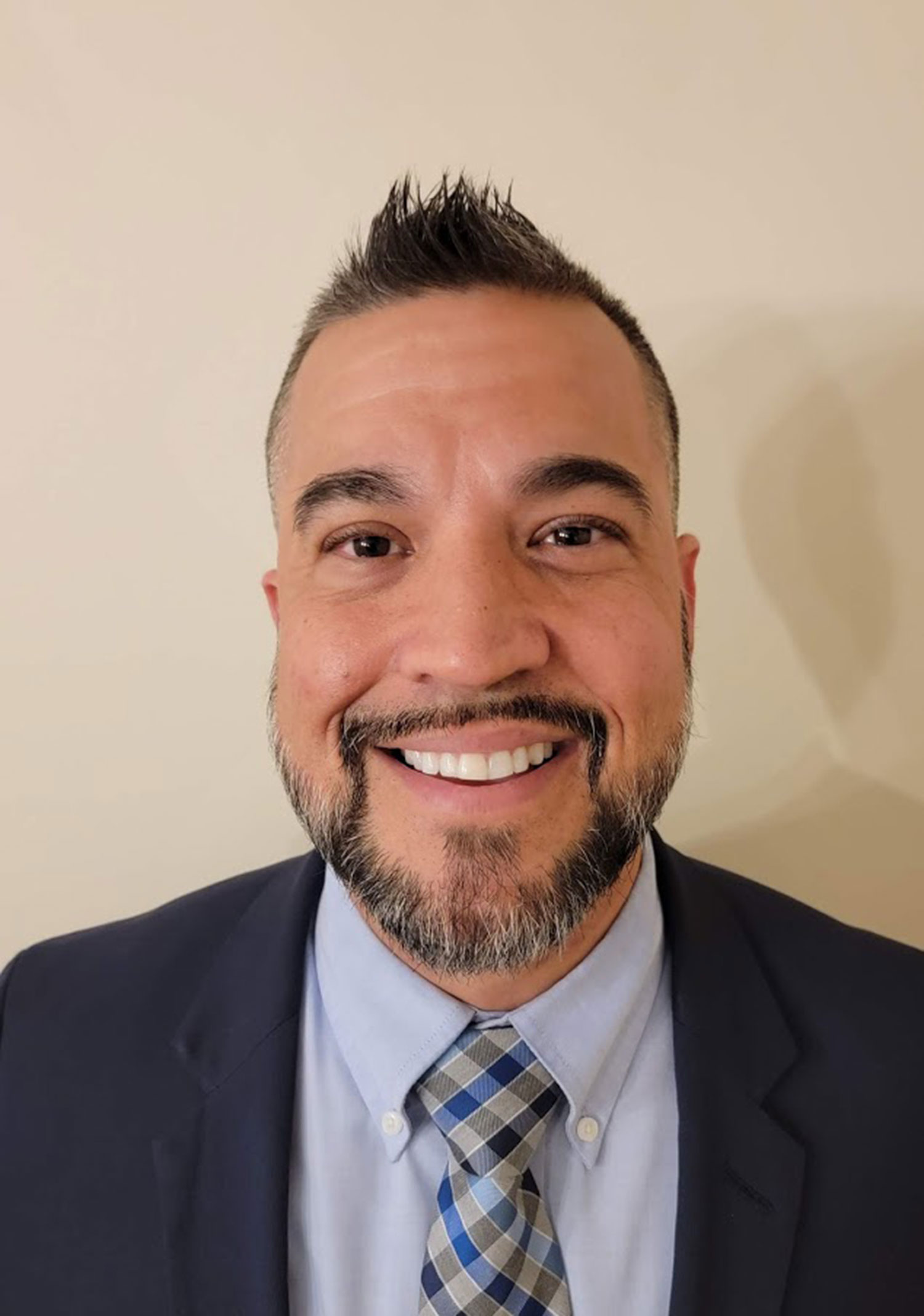 Allen received a Bachelor of Psychology from Charter Oak College, and a Master of Public Administration from American International College in Massachusetts. Allen has over 20 years of experience in the senior living and health care industry and is currently licensed as a nursing home administrator in both Florida and Connecticut. Allen began his career with Life Care Services in 2018, as the Administrator of the health care center, assisted living and memory care in Connecticut and later promoted to the Associate Executive Director here at the Freedom Pointe at The Villages community in 2021, where he serves today.
He is a member of LeadingAge Florida and the American College for Health Care Administrators.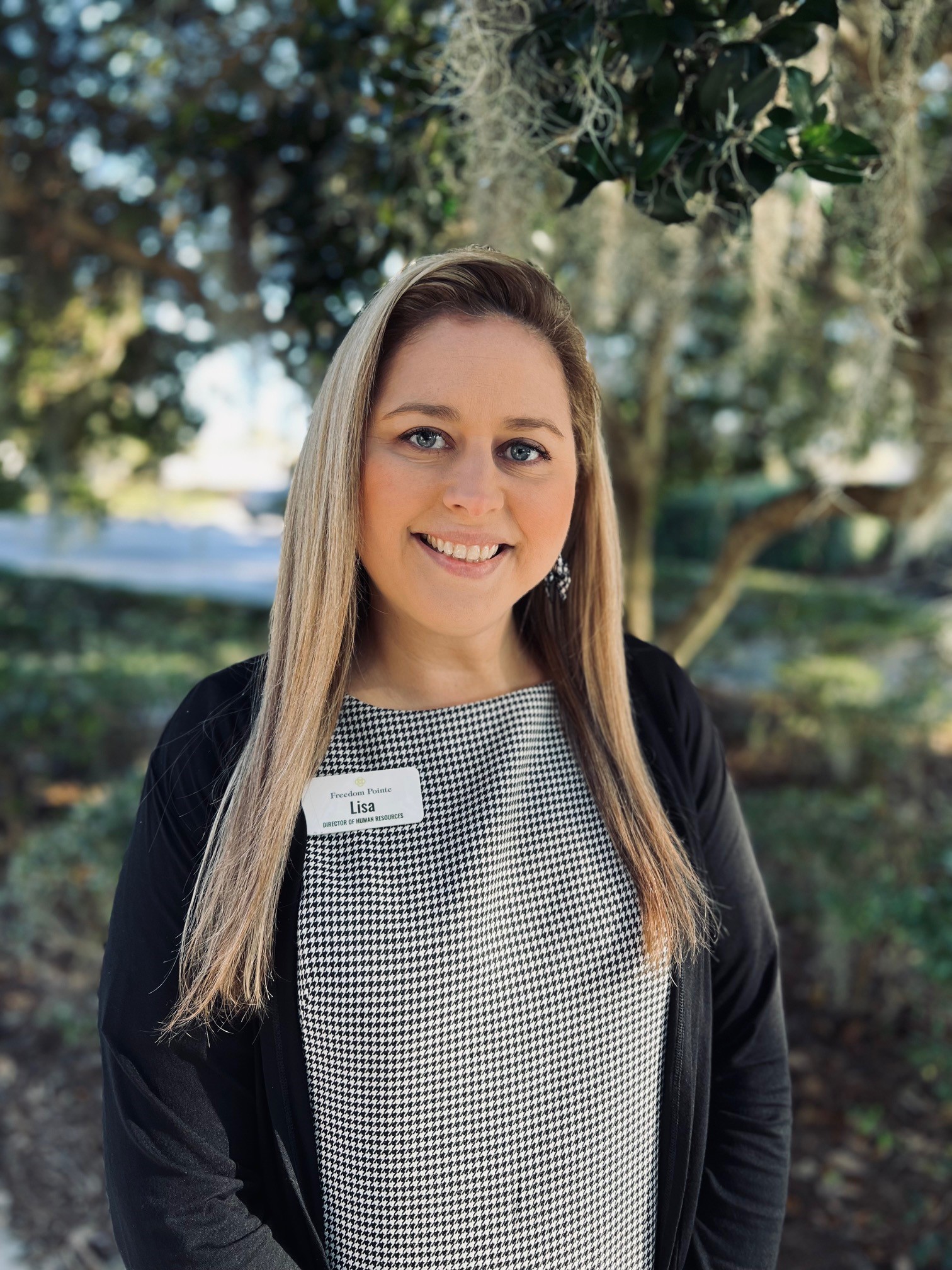 Lisa Hudson has been with Freedom Pointe at The Villages since May of 2019. Prior to that, Lisa spent 15 years in retail providing Human Resources Management and Learning and Development support to various levels of associates. Her HR Philosophy is simple: "Put People First" and "Lead with Compassion". Lisa takes great pride in the recruitment and training of new associates. She is passionate about people and strives to create a work environment where all associates feel safe, welcomed, and appreciated. Lisa is currently being certified as a leader in Diversity, Equity and Inclusion from the University of South Florida.
Lisa and her HR team are committed to making sure all associates are ready to live out our vision and hospitality promises in order to provide exceptional service to our residents!
Stephanie Parson
Director of Marketing and Sales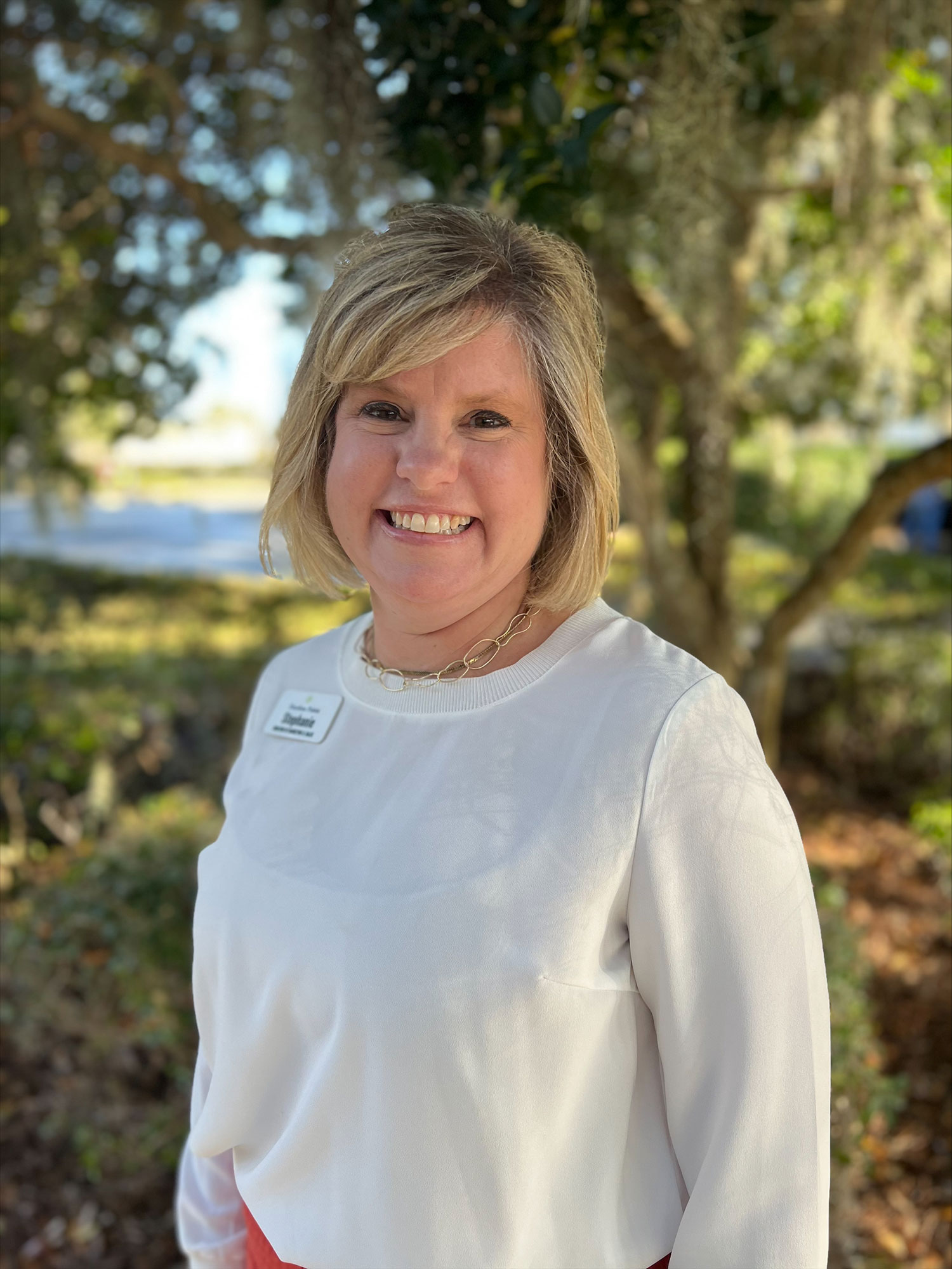 Stephanie is responsible for the Independent Living Sales and Marketing Department. Her goal is to ensure new residents experience a smooth transition to our community. Stephanie has served the senior living community for the past 10 years as a Director of Sales and Marketing; as well as a Corporate Senior Design Manager.
Matt Borg
Director of Financial Services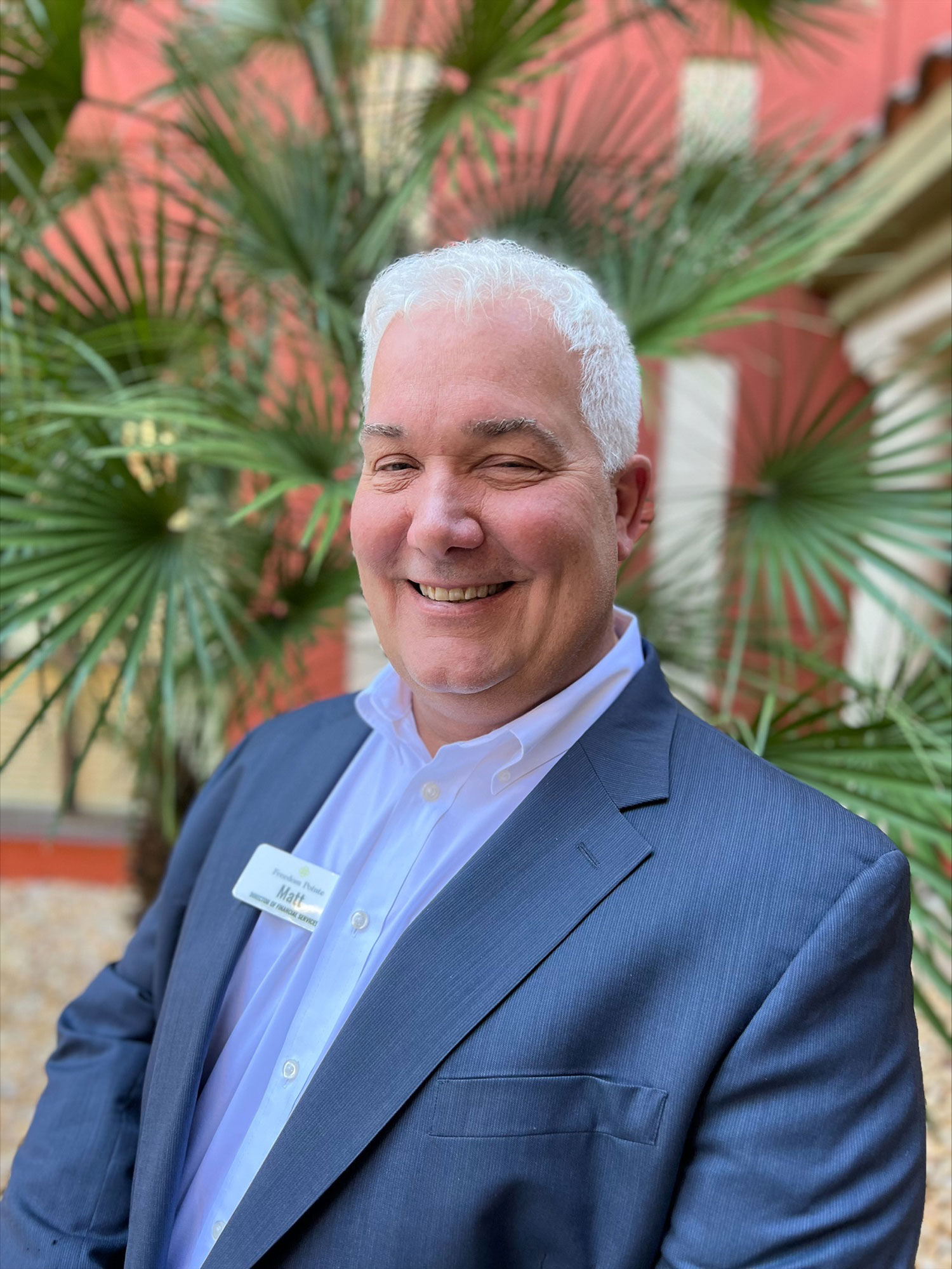 Matt Borg joined the Freedom Pointe at the Villages team in March 2022. As Director of Finance, he is responsible for managing the local Accounting Department, assisting each department with spend management, and overseeing resident internal billing accounts.
Prior to joining the team Matt held CFO and Controller positions in both the Manufacturing and Software industry managing international companies as well as privately held firms. Matt brings experience in not only Accounting but also Human Resources, Inventory and Vendor Management, Information Technology Management and Customer Service Management.
Matt earned his Master of Science and Finance with focus in Economics and his B.A in Accounting from Western Michigan University.
Brian Cullen
Director of Dining Services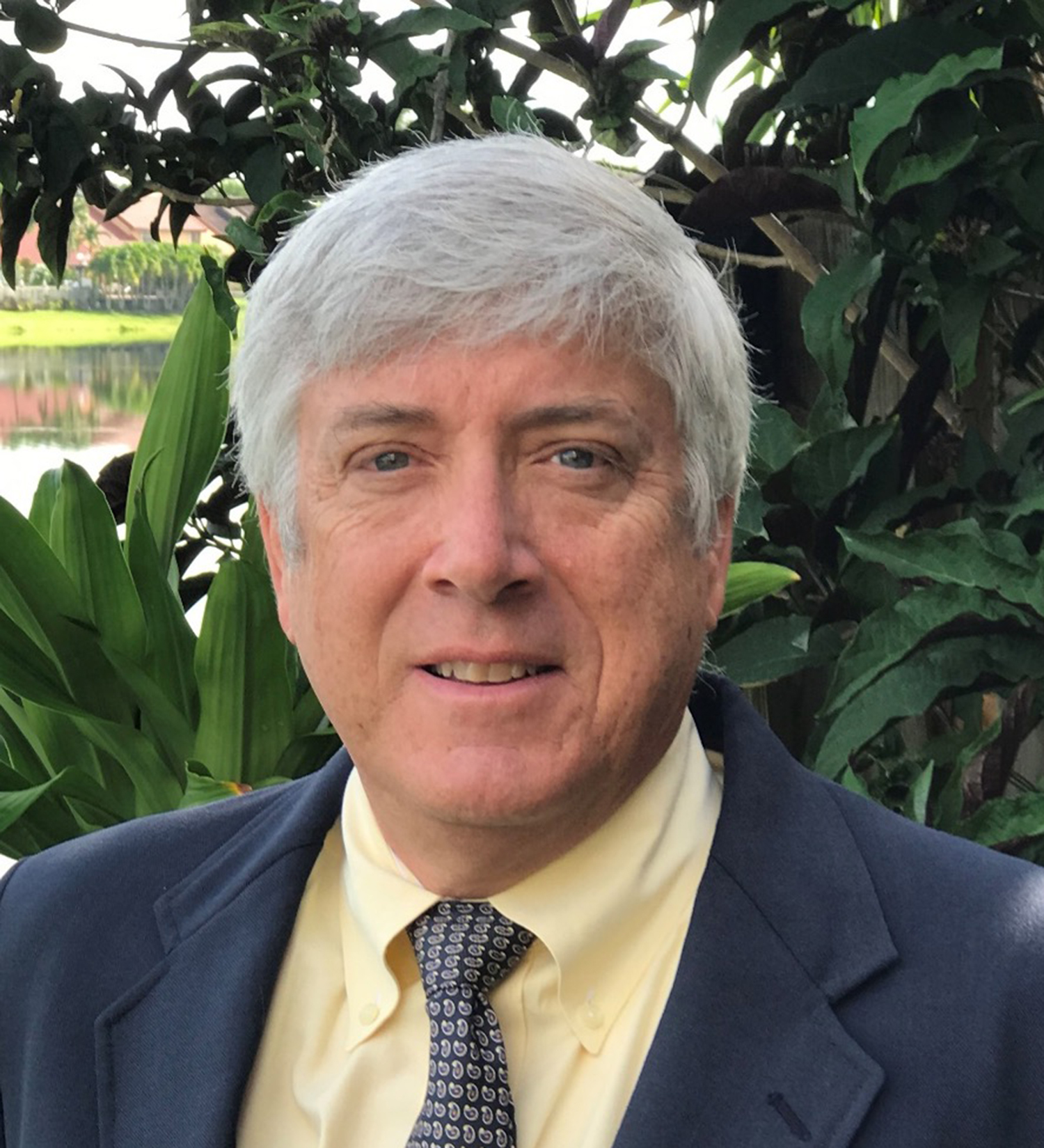 As the Director of Dining Services and certified Dining Manager, Brian comes to Freedom Pointe with over 40 years of leadership experience in the hospitality industry from hotels to private clubs. One of Brian's biggest accomplishments was owning and operating Hospitality Management Services, Inc. – a corporate food service and off premise catering business in Miami Florida. Some of the special projects he is most proud of include: Corporate Dining and special events for SunTrust Banks, Augusta National Golf Club, Web.com Tournament events, and Nygard Cay in the Bahamas. Having earned a BA and MBA from St. Thomas University, Brian served as an Adjunct Professor at Le Cordon Bleu College of Culinary Arts teaching courses in Restaurant Management, Food & Beverage Cost Controls, Nutrition, and Safety and Sanitation.
Sergio Felton
Director of Environmental Services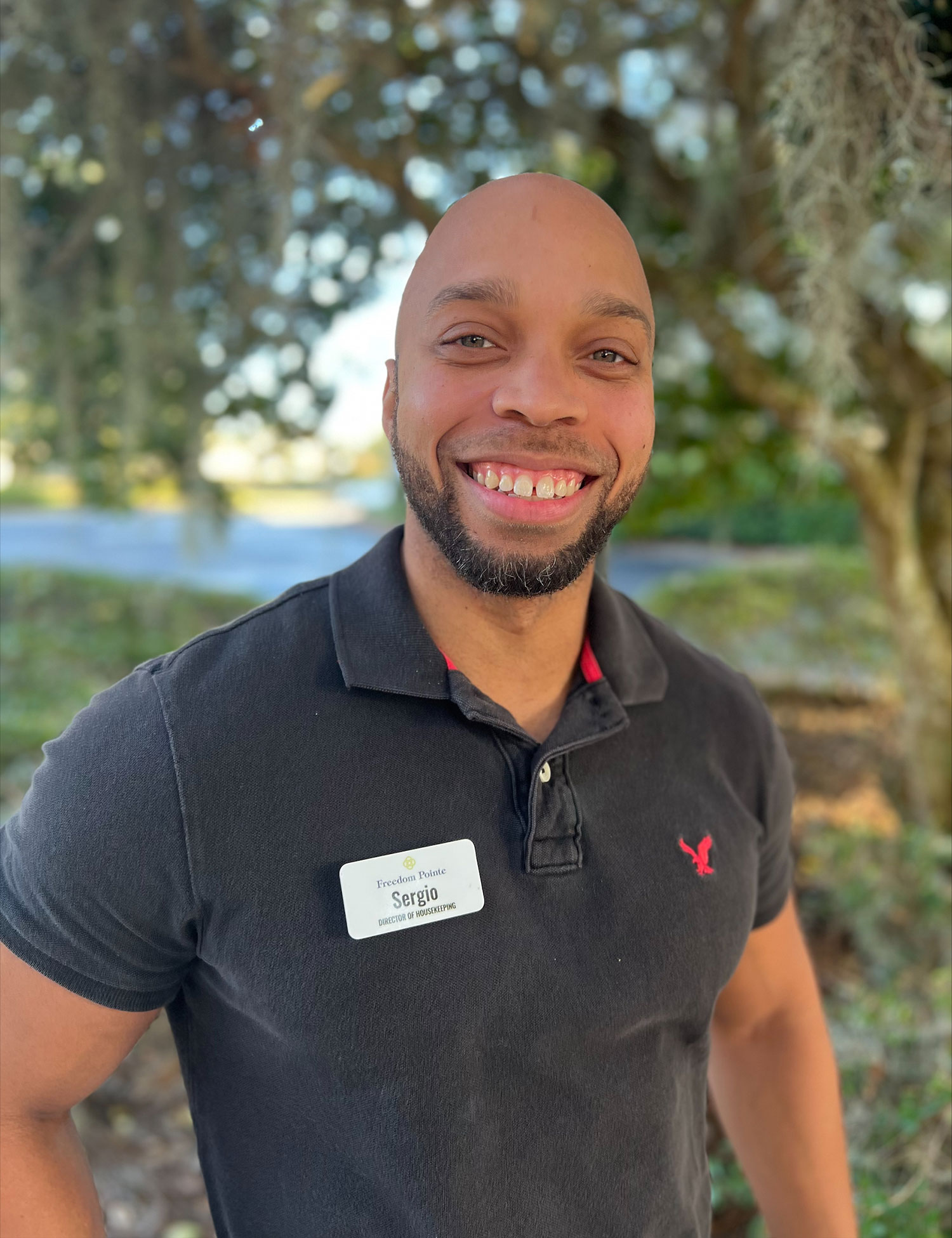 Sergio Felton has over 13 years' experience in operations management and strategic business leadership in the housekeeping industry including hospitals and senior living. He served as Assistant Director of Housekeeping at Southeast Georgia Health system in Brunswick, Ga. before relocating to Florida. He continued his career working at Shands Hospital at the University of Florida as their Director of Maintenance and later with Healthcare Services Croup in Ocala. Sergio joined Freedom Pointe in 2021.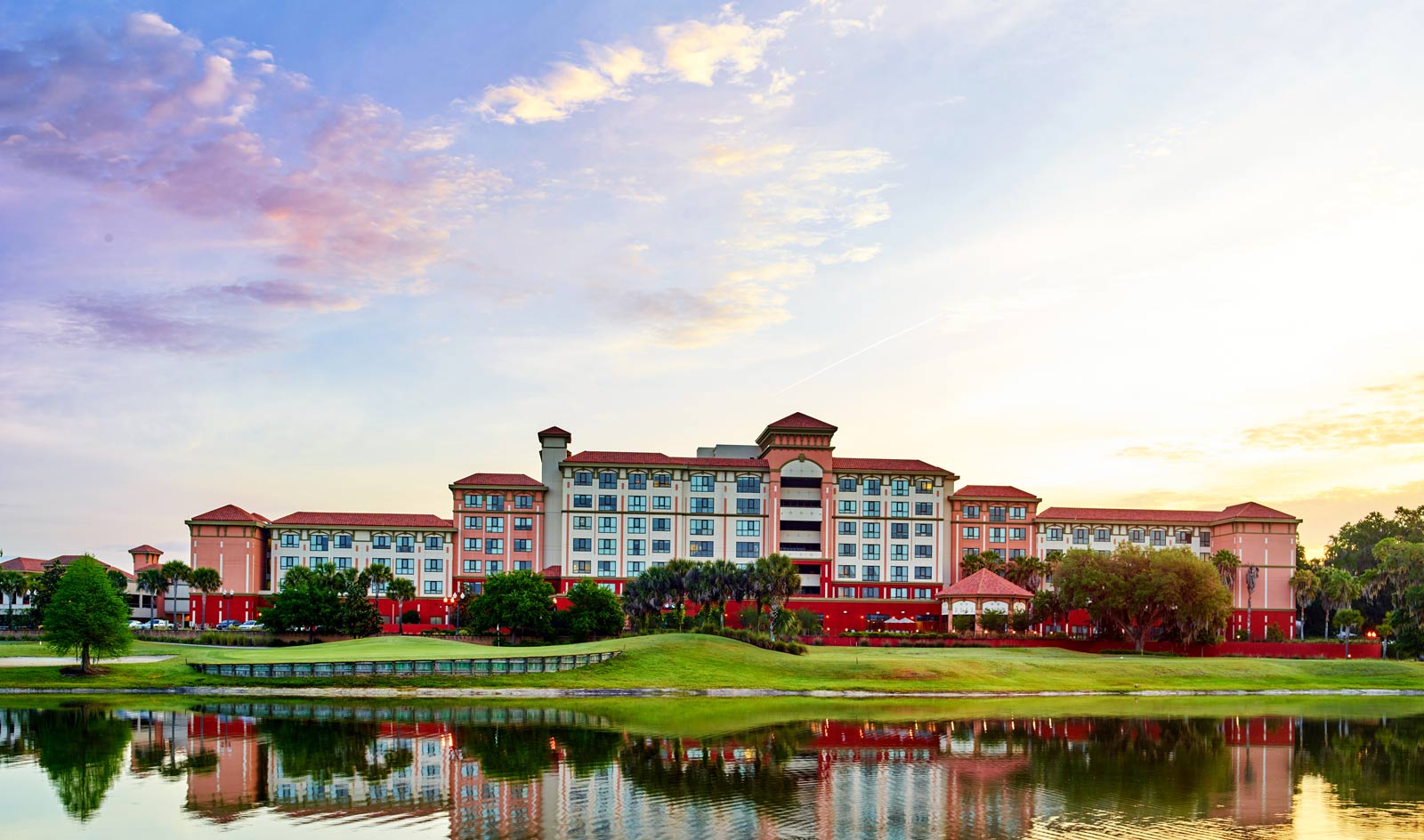 We're committed to honesty, integrity and transparency.