What Is Skilled Nursing and When Does Someone Need It?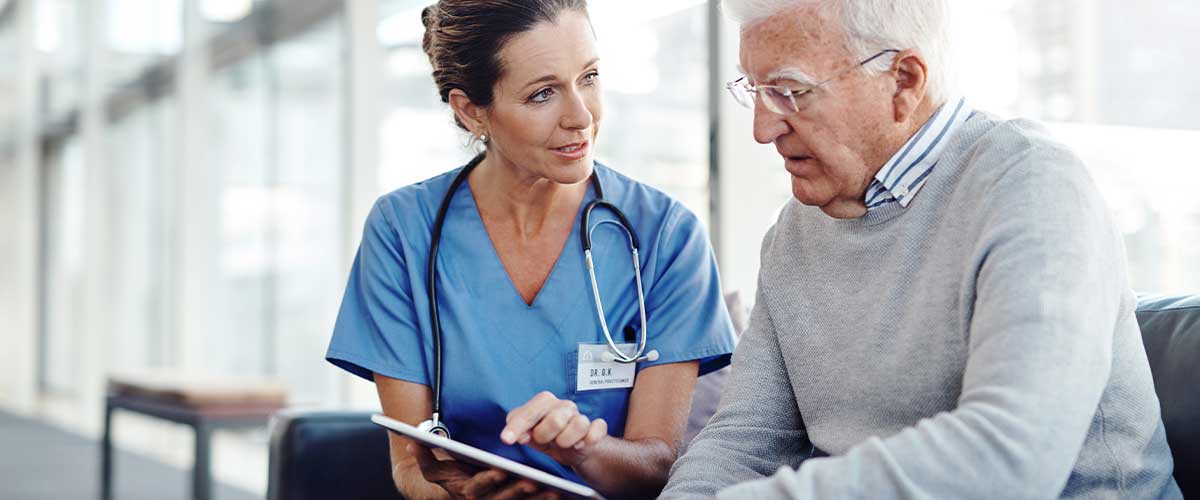 Skilled nursing care and the services it provides remain a mystery for many people. Some confuse it for a nursing home; some mistake it for assisted living. But it is its own type of valuable service on the continuum of senior care, and knowing your loved one has access to such dedicated care can give you and them peace of mind now and for the future. To clear up any lingering confusion, we've listed and answered some of the most common questions we hear — starting with the most common question: "What is skilled nursing?" — about this type of service. 
What Is Skilled Nursing Care?
Skilled nursing is a level of senior care that provides 24-hour attention and medical assistance. Older adults can use skilled nursing services to treat an ongoing chronic condition or to recover from a short-term injury or illness. With access to a team of nurses, a supervising physician and qualified therapists, the level of medical care found in skilled nursing is the most robust you can find outside a hospital setting.
Who Needs Skilled Nursing?
Older adults with complex daily needs that require specialized services can receive the care they require in a friendly, homelike setting. If your loved one is recovering from surgery, has just been discharged from the hospital, or lives with chronic pain, skilled nursing may be the right place for them.
Which Team Members Provide Skilled Nursing Care?
If a resident requires round-the-clock monitoring, they need a multilevel team of experts, which is just what they receive at Freedom Pointe at The Villages. Here, your loved one will benefit from a team of qualified health care professionals, including:
Attending Physicians/Nurse Practitioners
Registered Nurse
Licensed Therapists
Licensed Practical Nurse
Certified Nursing Assistants
Registered Dietitian/Nutritionist
Health Care Administrator
Medical Director
Admissions Director
Health Care Liaison
All team members work together to ensure every resident receives the support, attention and medical care they need and deserve. 
Will Medicaid/Medicare Pay for Skilled Nursing Care?
The short answer is: It will pay for a portion. Medicare will cover some of the fees for skilled nursing, typically up to 100 days of care per each benefit period. You or your loved one can speak to an agent to ask further questions and get more details on coverage.
How Can Living at a Life Plan Community Help?
In a Life Plan Community, a resident can transition seamlessly between independent living or assisted living to skilled nursing with minimal hassle and even minimal effect on your loved one's monthly payments. They can typically stay on the campus they love and receive treatment from a familiar health care team. A community will focus on a holistic view of wellness, beyond simply managing symptoms. Within a community, skilled nursing residents benefit from social and recreational activities planned by the activities director.
How Can I Find Out More About Services in The Villages, FL?
If you'd like to know more about our skilled nursing services at Freedom Pointe at The Villages, about the admission process, or about our team, send us a message. We would be happy to answer any questions you or your loved one may have.