Five Ways to Cover the Cost of Assisted Living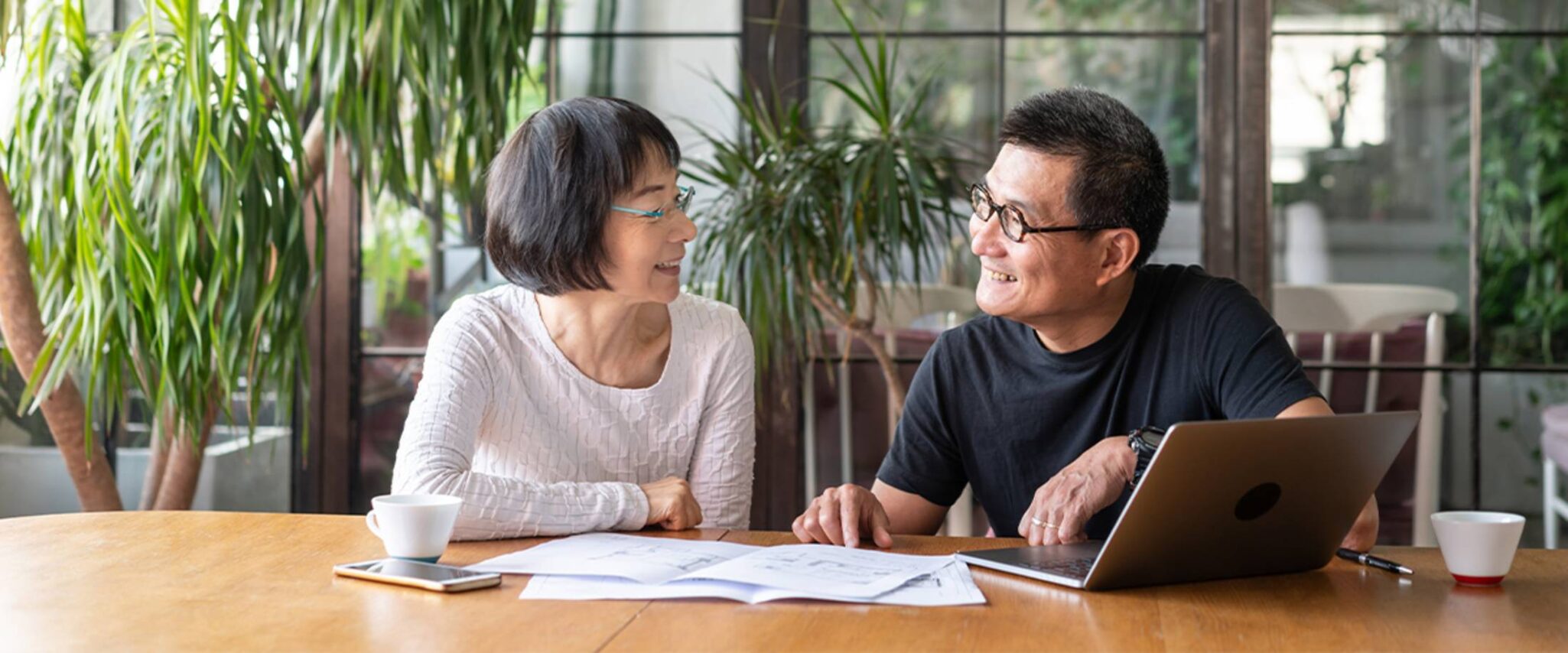 What is assisted living?
Assisted living is residential senior living designed to empower individuals to maintain as much independence as possible by helping them with some of the daily tasks that may have become challenging. This can include assistance with activities of daily living such as bathing, dressing, grooming, meal preparation, transportation to medical appointments, and more.
How much does assisted living cost?
The Genworth Cost of Care Survey for 2019 put the median cost of assisted living in the U.S. at $4,051 per month. In comparison, the median cost of a home health aide is $4,385 per month. Various factors that can affect cost include location, amenities offered, and how services are billed. Most assisted living communities offer either an all-inclusive price or a fee-for-service arrangement. Each option has its own benefits, but if money  is tight and some of the services can be covered in other ways — such as a family member providing transportation to medical appointments — you may be able to save money. Still, assisted living is a significant expense for most families, so let's look at five potential solutions to the challenge of how to pay for assisted living.
1. Pay out of pocket. If you have the resources to cover the cost of assisted living, paying out of pocket is the simplest and most direct way. And, if you've earmarked some of your retirement savings for this purpose or don't qualify for assistance programs, it may make the most sense. If you plan to go this route, consider asking the communities you're considering if there is any flexibility in their fees. Some may offer a better price for private pay, they may have a move-in special, or you may be able to consider a semiprivate room for a lower cost. If going out of state is an option, you may find a better price across state lines. This is a time when it really pays to do your research, so you'll find a community that's a good fit for your lifestyle and your budget.
2. Use long-term care insurance. If you plan ahead, long-term care insurance can be a good way to prepare for the cost of assisted living or skilled nursing care, in case you ever need it. Depending on your policy, you may be able to use your long-term care insurance to cover some of the costs of assisted living, in-home nursing care, skilled nursing care in a long-term care community, or even adult day care services. Long-term care insurance can not only help protect your hard-earned savings, but also expand your options by helping you afford more or better services. Because it's sold by private insurance companies, it's a good idea to shop around to ensure you get a policy that will cover your future needs and also fit your budget. One final tip: Much like private health insurance or life insurance, companies may deny coverage based on poor health or preexisting conditions, so it's important to purchase a policy as early as possible.
3. Access VA Aid & Attendance benefits for veterans. The VA Aid & Attendance benefit, one of the lesser-known veterans retirement benefits, is a federal program designed to provide financial assistance to retired veterans and their spouses who need help with activities of daily living (ADL), are bedridden, physically or mentally incapacitated, or functionally blind. Depending on certain factors, such as the individual's income, assets and marital status, a VA Aid & Attendance Pension can provide significant benefits for senior veterans, their surviving spouses, or both. Compared to state aid programs, recipients of VA Aid & Attendance benefits may be able to receive a higher level of care while also being allowed to maintain significantly more assets. Since you can't tap into this program and also receive state aid, it's important to research both options before deciding which source to use.
4. Tap into your home's equity. For couples, when only one spouse needs assisted living, a reverse mortgage can provide cash to cover the cost of care while the healthy spouse continues living in the home to meet the mortgage's owner-occupancy requirement. Another option is a home equity line of credit (HELOC), which doesn't have the same owner-occupancy requirement. A HELOC typically has lower fees than a reverse mortgage and simpler eligibility requirements.
5. Research a life insurance settlement or conversion. There are several ways to use life insurance to pay for assisted living or other levels of care while the policyholder is alive. While not all options are available to all policyholders — and the options that are available may not make good financial sense — a life insurance settlement or conversion is something you may want to consider if you need cash to cover the cost of assisted living.
With a life insurance settlement, the policyholder sells the right to collect on the policy to a settlement company. In return, the settlement company provides a lump-sum payment to the policyholder and pays the policy premium during the life of the policyholder. While this can provide cash to pay for care, most settlement companies only pay for the policy at a percentage of its face value — usually around 50-75% — which may mean you lose more than you gain.
A life insurance conversion is similar to a settlement, but differs in that the purchasing company receives the rights to the death benefit in exchange for paying for the shareholder's care for a fixed period of time.Before using any of these methods to pay for assisted living, it's a good idea to check with a financial adviser for insight and advice on the strategy that makes the most sense for your situation.
Assisted living at Freedom Pointe at The Villages provides personalized assistance with all the basic activities of daily living. Direct admission is available and, because we offer a full continuum of care right on our campus, you can seamlessly transition to a different level of care, should you ever need it.
We invite you to explore our assisted living services and ask any questions you may have. Simply call us at 352-872-7575.