How We Make Independent Living Affordable For Seniors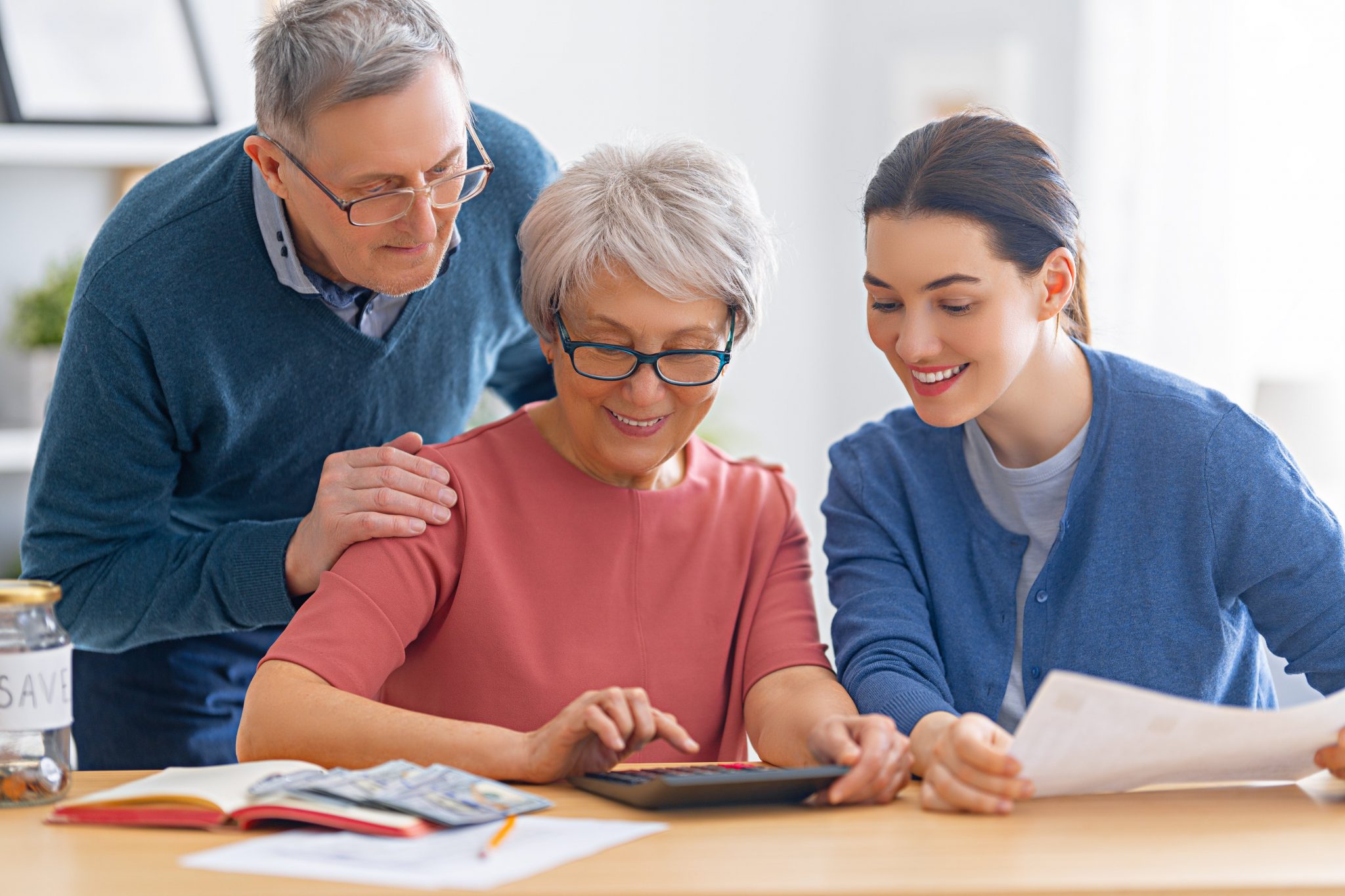 Affordability is one of many considerations for seniors looking at independent living as part of their retirement plan. They're seeking a community that provides an active lifestyle with no worry about home maintenance or daily chores; one where dining, fitness, social activities and senior-friendly amenities and services are part of the package. They also want peace of mind for the future, so if their health ever changes, they'll be well taken care of. Getting the best value for their retirement dollar as they achieve these goals is top of mind.
The cost of this all-inclusive lifestyle varies according to the community. At Freedom Pointe at The Villages, our pricing options put the ideal independent living lifestyle within reach of a wide range of retirement budgets.
How We Make the Entrance Fee More Flexible
Like most Life Plan Communities (also called a continuing care retirement community or CCRC), we charge an entrance fee to fund capital improvements to benefit all our residents. The entrance fee also helps lower the cost of services for everyone in the community. The entrance fee a resident pays will vary depending on the location and size of home, number of occupants, and level of care (if any).
Refundability: Our entrance fee refundability options help residents plan a financial inheritance for their children or grandchildren. If a resident moves out or passes away, a percentage of the entrance fee is refunded to the resident's estate, based on specific contract terms.
Flexibility: We also offer a program called "Flex Your Future." This reduces the amount of entrance fee that a resident pays upfront, breaking it into manageable payments over an agreed timeline. It allows seniors to manage the cost of senior living from the very first day. They can select their residence, move in, and start enjoying independent living with less out of pocket.
How We Give Residents More for Their Monthly Fee
At Freedom Pointe, a monthly fee isn't the same as "paying rent." It's affordable senior living, well worthwhile when compared to the cost of staying at home, where expenses often include maintenance, living expenses and health care, as well as unpredictable repairs or appliance replacement. Our all-inclusive monthly fee covers all those necessary costs, including an array of exceptional services and amenities for independent living:
Chef-prepared meals served by attentive waitstaff in our beautiful dining venues
Housekeeping services, including linen service
Fitness and wellness classes, in a community that values independence and health for seniors
Home maintenance and grounds maintenance
Social, recreational, cultural and educational activities
24/7 security services
On-campus senior health services: assisted living, memory care, skilled nursing and rehabilitation
Predictable Future Health Care
Our residents are protected from the constantly rising cost of health care through the Life Care contract. Considered the gold standard in senior living contracts, it helps residents manage the cost of senior care, securing them access to a full continuum of high-quality health predictable rates much lower than the market. Freedom Pointe is the only community in The Villages® to offer Life Care.
No More Costly Moves  
A move to senior living can go sour when seniors find that their health needs aren't supported as they age. There's the financial cost of another move, and it can be emotionally draining and physically exhausting. At Freedom Point, we ensure residents live comfortably. When they're  part of our independent living community, their lifestyle is matched to their residence, services and amenities. If a higher level of care is ever needed, there's never a need to move elsewhere for care. Everything is under one roof, so transitions are seamless and stress-free.
How to Pay for the Cost of Senior Living?
There are various ways of paying for senior living costs. Depending on state regulations, Medicare and Medicaid may pay a portion of costs, but for the most part, seniors pay for independent living, assisted living, and care out of their own private funds. The proceeds from the sale of a home, retirement savings or cash in a 401K are the most common ways seniors finance their new lifestyle in a senior living community.
Here are others:
Senior Living Line of Credit: This option is useful when seniors need time to sell a home or other assets or are waiting for federal benefits to start. These short-term, interest-only loans are sometimes called a "bridge loan," allowing the borrower to fund senior living costs until the anticipated money comes in. A borrower receives only what's needed to pay for housing or care every month. The loan is paid off in full once the borrower's expected funds are confirmed
Long-term Care Insurance: A type of insurance that pays a portion of the cost of long-term care in certain types of senior care facilities. It may include a stay in a licensed nursing facility or home health care.
Deferred Annuity with a Long-term Care Rider: Instead of making a monthly insurance payment, a senior can invest a lump sum of money into a deferred annuity. The money can be withdrawn monthly, tax- and penalty-free, to pay for senior health care such as assisted living.
Life Settlements: A life settlement is the sale of an existing life insurance policy. It's sold to a third party for a lump sum that's more than its cash surrender value, but less than its face value, or benefit paid at death.
Medicare: This federal health insurance program consists of two parts: Part A and Part B. Part A is automatically provided for those 65 and older who are entitled to Social Security. Certain limited benefits and costs are covered for skilled nursing care, home health agency care, hospice care and inpatient hospital care. Part B (also called Supplementary Medical Insurance) requires payment of a monthly premium, and primarily covers physician services.
Veterans Benefits: U.S. veterans or their surviving spouse may qualify for the Aid & Attendance program, a federal benefit through the VA. It supplements the need-based VA pension, and can help pay for care in the home, in a nursing home or in an assisted living community.
Talk with a senior living counselor at Freedom Pointe at The Villages.
We'll be happy to discuss your retirement plans, and help you put together options that work with your budget and objectives. Call us today at 352-364-8581 to schedule your personal appointment.