7 Tips for Moving into Assisted Living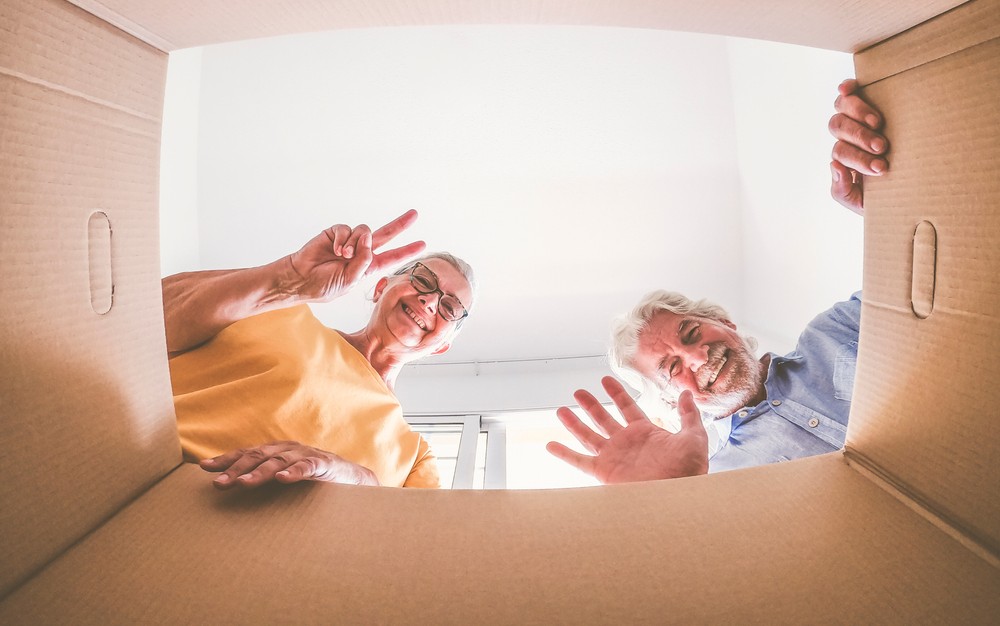 If you or a loved one is planning a move to assisted living, you know you have a big project ahead. There are the practical details of packing, selling, moving and unpacking. And there are the emotional challenges of leaving a beloved home and adapting to a new way of living. While there's no magic shortcut through this process, there are steps you can take to make transitioning into assisted living a little easier.
Tip #1: Focus on the Positive
It's natural to feel grief at leaving a cherished home and lifestyle behind, but keep reminding yourself of the rewards you'll enjoy once you've settled into your new home. In assisted living, you'll get just the right amount of support so you can make the most of your community of new friends, the mouthwatering meals, wellness opportunities, and the many other services and amenities.
Tip #2: Give Yourself Time
Rushing through this project will only add to your stress. Instead, give yourself time to break the process down into manageable tasks. While the general guideline is to start sorting, packing, and donating your belongings at least 3 months before you plan to move, if you can start earlier, do so. A longer timeline will give you the chance to cherish memories that surface while you go through your possessions and to find  good homes for the heirlooms you aren't taking with you.
Tip #3: Enlist Support
Gathering a team of friends, family, and professionals to help with the move will make the project simpler and provide moral support during this significant transition. Ask loved ones to help you with specific tasks and tell them when you'll need their help, so they can get those dates on their calendar.  And when possible, make the process fun. Order takeout and host a giveaway so loved ones can choose items they'll treasure from among the belongings you aren't bringing with you. It will do your heart good to see these items go to a good home.
Also, consider hiring a professional move manager who can coordinate every aspect of the move, from choosing movers to finding a place to donate unwanted items.
Tip #4: Get Familiar with Your New Community
You'll feel more at ease with the transition if you're already comfortable with your new community. If possible, attend programs and events — a Happy Hour or lifelong learning lecture, for example — before you move in. Make connections with fellow residents or staff members, so there's a familiar face waiting for you in your new community. If you can't visit, ask for an activities calendar so you can start imagining what daily life will look like once you're settled into your new place.
Tip #5: Personalize Your Space
As you and your loved ones unpack boxes and set furniture in place, you'll find your new residence beginning to feel more like home. Treasured mementos, family photos, and your favorite coffee mug will create the perfect home base for your new lifestyle.
Tip #6: Stay in Touch with Loved Ones
Frequent visits with family and longtime friends will cheer you while you're transitioning to assisted living. Invite loved ones to share a meal at one of the dining venues in your community or to stroll the well-maintained walking paths. If family members aren't close enough to visit often, schedule regular video chats and give them a guided video tour of your new home.
Tip #7: Get Involved
One of the best ways to acclimate to your new home is to start participating in community life. Attend a fitness class, find the library, go to movie night, join a club. You'll make friends and enjoy a sense of purpose. What's more, you'll start to realize exactly why moving to assisted living was such a good decision.
A Vibrant Assisted Living Community at Freedom Pointe
Moving to assisted living at Freedom Pointe, you'll quickly realize that a wealth of opportunity awaits you each day. Daily support and a maintenance-free residence make it easy for you to take advantage of the blue skies, outstanding services and amenities, and dynamic lifestyle that you'll find here at Freedom Pointe in The Villages®, Florida. Contact us to learn more, or to schedule a visit.