Top Reasons to Downsize into Senior Living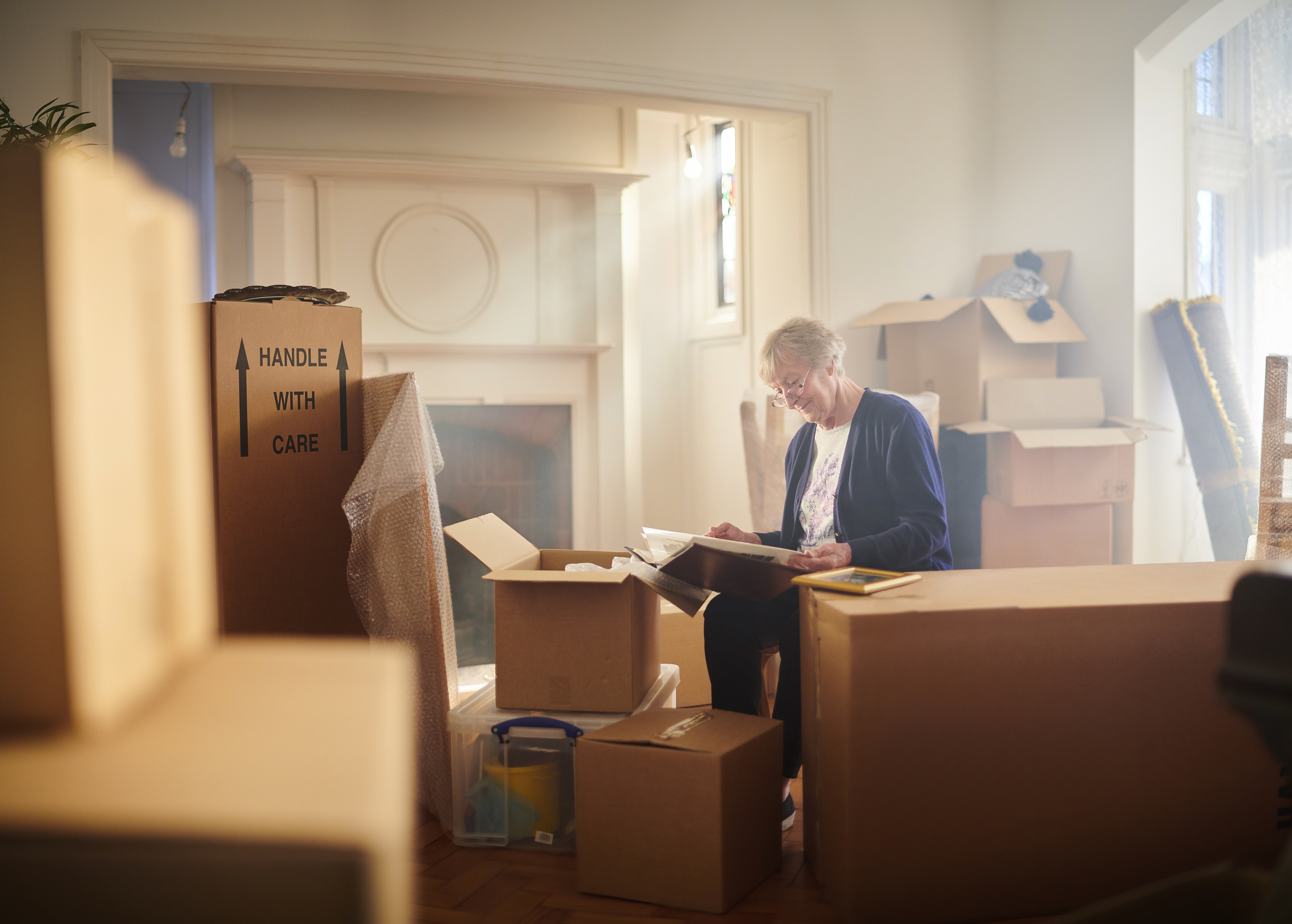 When buying your first house, it makes sense that it be small. After all, it's called a "starter home" for a reason. But you know you'll eventually want a bigger house to raise a family, entertain friends, or as a better investment. Then the kids grow up and start lives of their own, and you exchange career pursuits for more personal goals. That's when it might make sense to consider downsizing — or rightsizing —  to find something that fits your goals better. 
This is the time older adults start to weigh the benefits of a move into senior living. Exchanging the responsibilities of caring for your current home for the maintenance-free lifestyle of an  independent living community can be a smart and practical solution. Let's look at when to downsize and its benefits.
When Is the Right Time to Downsize?
Here are some reasons you might want to consider your options:
Financial considerations:

Downsizing can be a way to save money on basic expenses and increase your retirement income.

Home upkeep:

You already know owning a home means something always needs to be cleaned, fixed or maintained. Moving to a

retirement community

with a staff that takes care of all inside and outside maintenance will give you more time for yourself.

Unused rooms:

Think about the space you currently use. Are there rooms you rarely go into? If so, remember those rooms still need to be cleaned, maintained, heated and cooled. Now might be the time to

rightsize

to a space that fits you better. A good rule of thumb is this: If the only time you're in a room is to clean it, you probably don't need it.

You want to travel:

If you travel a lot or spend very little time at home,

downsizing

to a

senior living community

makes a lot of sense. That way there will be someone to look after your residence and make sure it's taken care of while you're away.

Too much of a good thing:

If you notice you have things you don't use or forgot you even had,

downsizing

may be a good plan. Moving to a smaller home can be a great catalyst for decreasing the clutter before you move.

The future:

What do you want your life to look like tomorrow? What will you do if a medical emergency strikes you or your spouse? Are there design issues — stairs, narrow hallways, etc. — that could make it more difficult to stay in your family home? What about in 15 to 20 years? As part of your

downsizing

exploration, you may want to consider a

Life Plan Community

— also known as a Continuing Care

Retirement Community

(CCRC)

— like

Freedom Pointe at The Villages

. We offer independent living and a full continuum of on-site care, including assisted living, memory care, skilled nursing and rehabilitation. 
Benefits of Downsizing to a Senior Living Community
Here's are some benefits of downsizing to a senior apartment: 
Less stress:

Only having what you need and needing what you have will lead to less stress and worry.

More accessibility:

A home that was perfect for you 20 years ago can become more challenging as you get older. Downsizing into a smaller residence with safety and accessibility features that fit your current and future needs will allow you to enjoy it longer.

More time

: With less space to look after, you have more time for hobbies, recreation, travel,or just plain relaxing.

More freedom:

Trade the responsibilities of homeownership for the freedom and possibility of more "me time" at a maintenance-free community like Freedom Pointe.

More friends:

Studies have shown that social isolation can increase the risk of dementia and heart disease. Moving to a senior living community means your neighbors have similar life experience and goals of enjoying life as you do.

More activities:

Senior living communities typically feature a robust calendar of art and fitness classes, clubs, outings, lectures, concerts, parties, Happy Hours, special events and more. 

More delicious dining options:

Cooking for one or two people day after day can become boring. A

senior living community

will feature multiple dining venues with chef-prepared menus that are constantly offering different delicious and nutritious options. 
Read our other blog posts for tips on downsizing to a one-bedroom apartment.
Enjoy a Fuller, Larger Life at Freedom Pointe
Why wait to start having it all? Learn about everything we have to offer or come see our floor plan options for yourself by contacting us here.