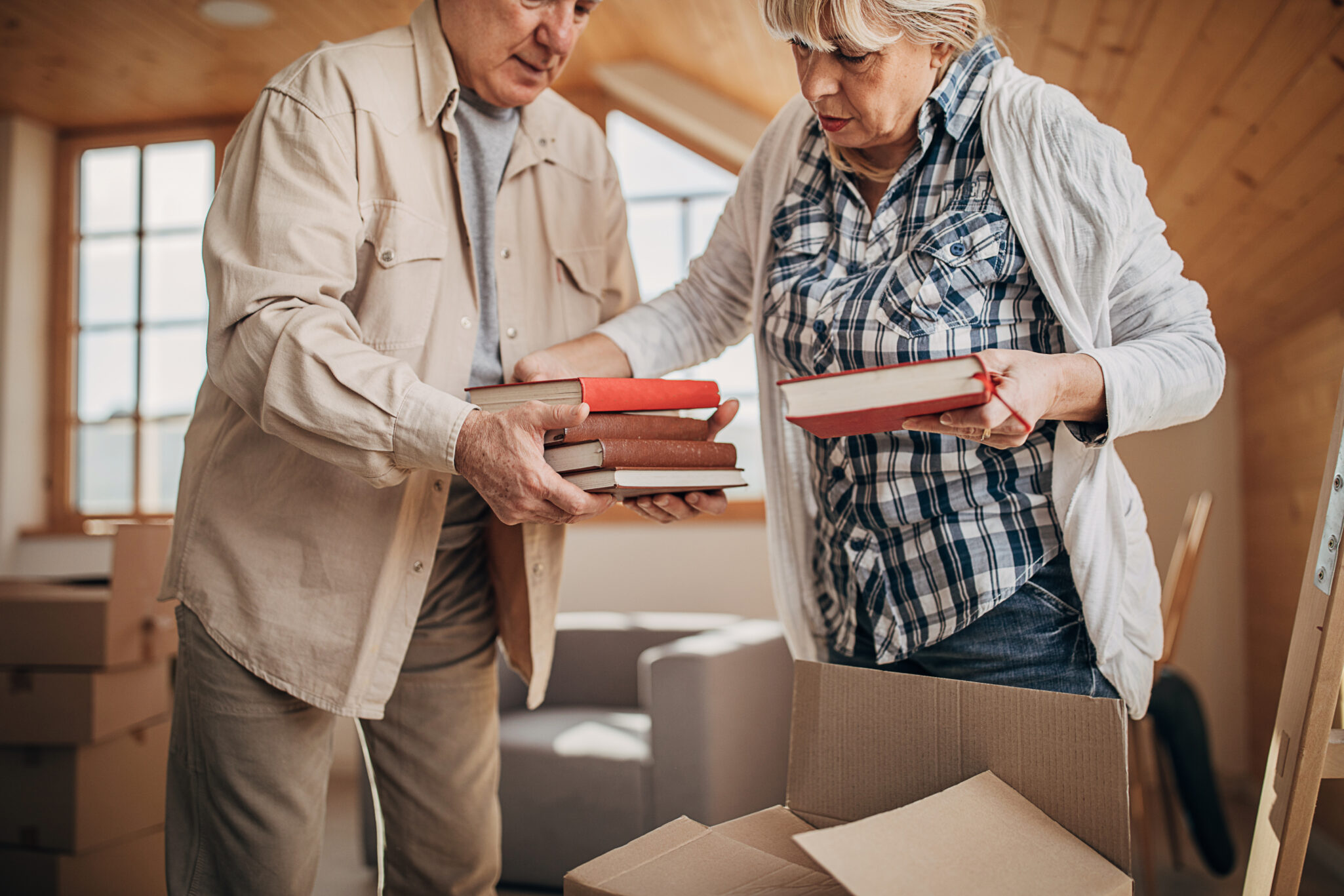 H1:  The Beginners Guide to Professional Services That Help Seniors Downsize, Move, and Sell a House
While the thought of moving to a new place can create feelings of excitement and exhilaration, the actual process of packing, selling and moving can bring up feelings of dread. That's probably one of the reasons people choose to stay put. But, if after years of living in the same home, you've finally decided to pull up stakes and set off on a new adventure, it can be hard to know where to start. Luckily, there are a wide variety of professional services that can help make your move more convenient and worry free.
Deciding to Downsize
For many older adults, moving to a residence with less square footage (a process called downsizing) makes both practical and financial sense. There's less to maintain, utilities are typically cheaper and the smaller your square footage, the smaller the price, especially for things like property taxes.
Downsizing companies for seniors: While the goal of downsizing is to simplify your life, getting there can feel overwhelming. Companies that help seniors downsize can show you which belongings to keep while aging in place, which to pass on to family, and which to sell through on-site estate sales, online auctions and neighborhood social media sites. For stuff you wish to donate, they can also provide donation center ideas.
REALTORS® for seniors: Though many real estate agents can help with basic home-selling and buying needs, those with a Seniors Real Estate Specialist (SRES®) designation specialize in the real estate needs of older adults. To earn this designation, real estate agents must take a special SRES® course through the National Association of REALTORS.
Senior moving services: Companies that specialize in moving and packing can be as involved in the downsizing process as you want. Some older adults just need help with moving, while others prefer assistance with every step in the process. A senior moving company can help declutter, pack everything up, move, unpack and arrange your new residence. Companies may even assist with space planning in your new home.
Space planning experts: These specialists will go through your new residence to help figure out the best setup. Some may utilize floor plan apps and models that make it easier to visualize how your furniture and belongings will work in the space.
What Is a Senior Move Manager?
Senior move managers are professionals trained to help you organize, downsize, pack up your current home and set up your new one. You can mix and match any of these services:
Organizing, sorting and downsizing
Creating customized floor plans for your new home
Arranging auctions, estate sales, buy-outs, consignment, donation of unwanted items
Interviewing, scheduling and overseeing the movers
Arranging shipment and storage of property
Supervising professional packing
Unpacking and setting up the new home
Related services, such as cleaning, waste removal, shopping, assisting with selection of a real estate agent and helping prepare the home to be sold
The cost of working with a senior move manager depends on the services needed. Senior move managers have extensive, practical knowledge about the costs, quality and availability of various local community resources.
Finding a senior move manager
The National Association of Senior Move Managers (NASMM) accredits these professionals, and consumers can search for a local move manager on the NASMM website. Be sure to ask for references who can speak to their effectiveness with older adults. For extra insurance, you may want to check with the Better Business Bureau as well. Arrange an initial consultation to inquire about specific services they provide and see if their personality is a good fit.
Think you're ready to make the move?
To schedule a tour at Freedom Pointe at the Villages, use our Community Assistant chat feature or contact us here. We'll be more than happy to help you find the perfect residence for you.