How to Downsize to a One-Bedroom Senior Apartment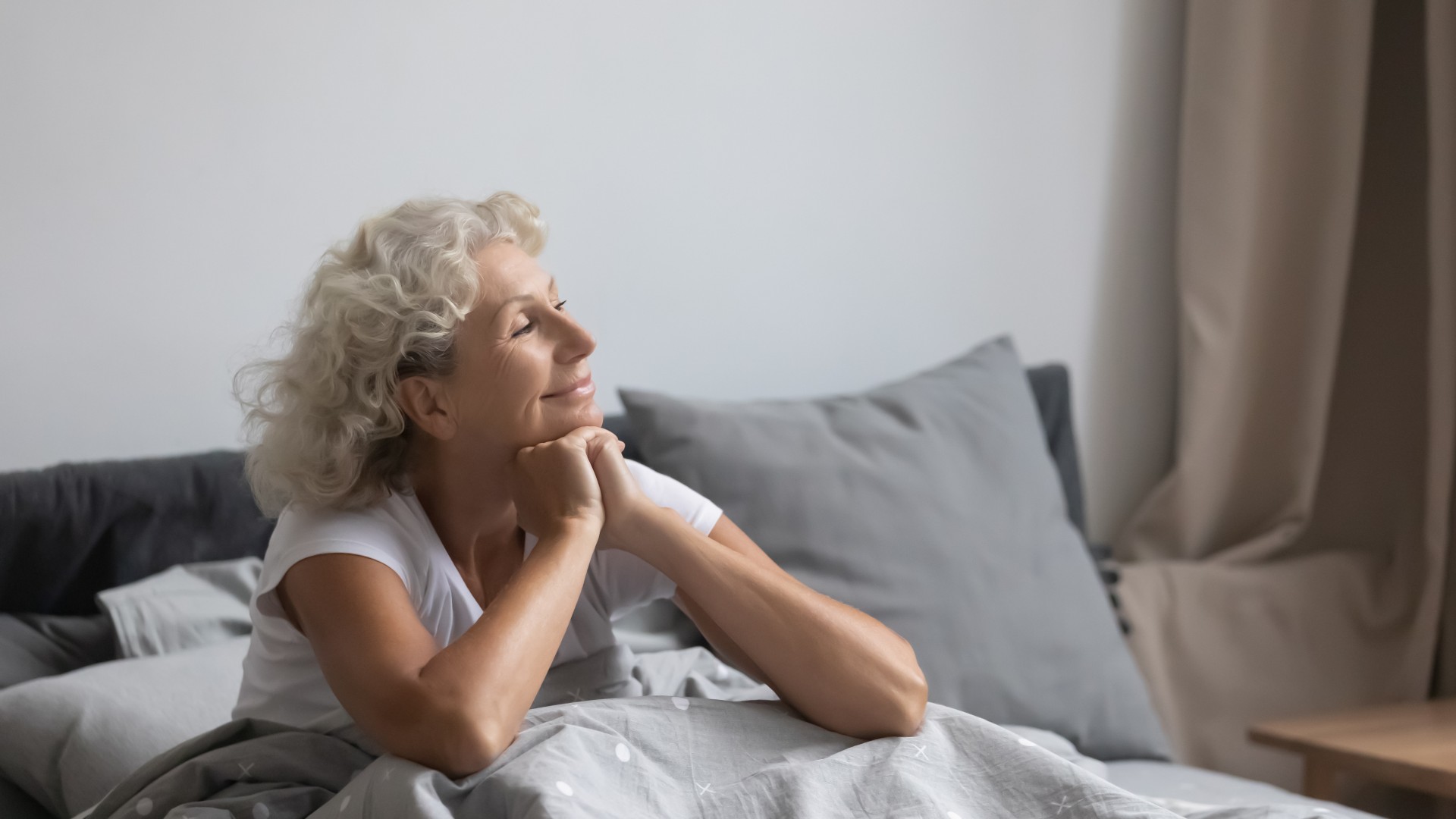 If you've been in the same house for years, if not decades, consider this: Do you still use all the rooms? Or is your main living space your kitchen, bedroom, living room and bathroom? And have your additional rooms just become storage for all the things you've collected over the years? If so, this blog post will show you the advantages of downsizing for seniors.
Benefits of Downsizing
When reviewing your senior apartment floor plan options, it's important to consider how much space you're currently using and how it's being used. Aligning your living space with your current lifestyle could result in:
Less stress: Moving into a smaller home helps eliminate clutter and being organized will simplify your life. Plus, through the process of downsizing, you'll be able to free yourself from outdated electronics, old furniture, and things you don't need or use.
More accessibility: A home that may have suited you perfectly when you first bought it can become more challenging as the years pass. Downsizing to a senior apartment will give you the opportunity to choose a home with greater accessibility.
Lower cost of living: Even if you don't have a mortgage payment, moving to a smaller space is a quick way to start saving money on expenses like heating and electricity.
Less maintenance: A big living space can become difficult to clean and maintain. A senior living community can handle any needed repairs to appliances, heating, air conditioning, plumbing and electrical. Plus, most offer dining, housekeeping and flat linen service.
More socializing: Once all the inside and outside maintenance is taken care of, you'll have more time to pursue your hobbies and interests. And a Life Plan Community like Freedom Pointe at The Villages has a calendar full of classes, clubs, committees, Happy Hours and social outings.
How to Downsize
If the thought of sorting and packing decades of stuff feels overwhelming, having a plan can help reduce your stress. To get you started, here are 9 downsizing suggestions for seniors:
1. Start small: Set aside 15 minutes a day or week to do some decluttering. Start with a drawer or closet in an area of your house with little emotional attachment.
2. Start early: Downsizing will probably take longer than you expect. Be patient and take your time. It might take a couple of weeks or even months, rather than a couple of days, to sort through your entire house.
3. Go slow and steady: Work in one room or area at a time, and be sure to take breaks when you get tired.
4. Just the necessities: Choose the most necessary furniture items first, such as  a bed, dresser, small kitchen table with a couple of chairs, couch, and an end table. Then, if there's still room, you can add extra pieces.
5. Make it homey: Keep only the things that make your home distinctively yours. Framed family photos, artwork and other cherished items should have a spot in your new place to help create a familiar and homelike environment.
6. Empty the toolbox: When you choose a maintenance-free community like Freedom Pointe, we'll take care of the mowing. Plus, we'll look after the plumbing, heating and air conditioning, so you won't need most of your tools.
7. No maybes: Take a hard look at every item you pick up. If you use it regularly, keep it. If it's been sitting in a closet or on a shelf for a year or more, it's time to let it go.
8. Be creative: If you have a lifetime collection of mementos, consider picking a couple of items to keep and take photos of the rest. Then have them made into a photo book that can sit on your coffee table or mantle.
9. Keepsakes: Are there certain heirlooms or pieces you plan to leave to your family and friends? Consider giving those gifts now. That way you'll be able to enjoy the memories with them.
Think Small to Live Big
Moving to a one-bedroom apartment at Freedom Pointe at The Villages frees you from the responsibilities of home maintenance, cooking and cleaning so you can focus more on family, friends and your interests. View our floor plans and then contact us to see our senior living community for yourself.