Downsizing to an Apartment? It's Easier than You Think.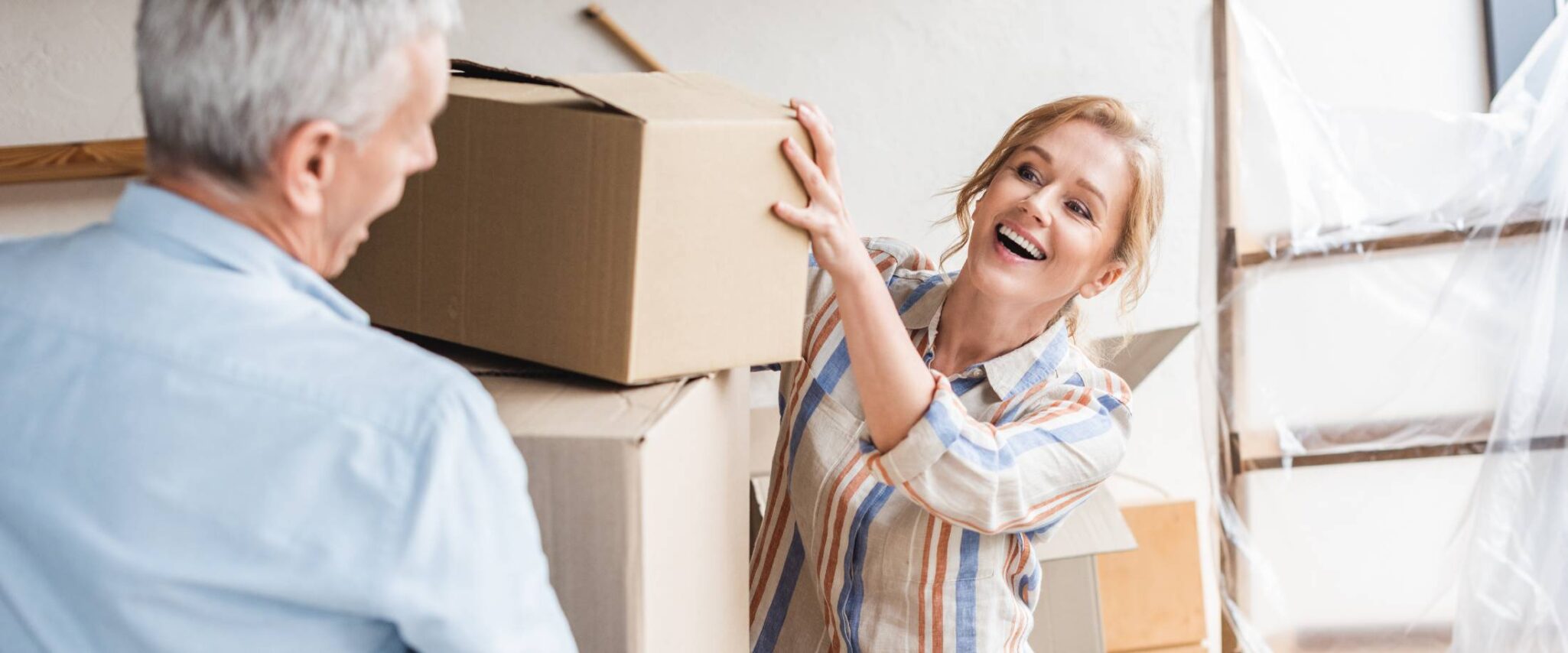 Downsizing is a conscious choice to scale back our living space and possessions. It can be a stage in retirement that helps us redefine what's important to us and discover what we want to experience on a regular basis. And it can help us find what brings us meaning and makes us smile.
Why do it?
Downsizing makes life easier, safer and more affordable, but it can be stressful if you've lived in one place for a while, because it's easy to accumulate "stuff." It's hard to imagine all of it fitting into a smaller space. But imagine independent living with no mortgage, home association fee, property tax and insurance. A more compact home is also easier to maintain and doesn't need to be filled with so many things. Once you furnish and decorate it with the belongings you love and need, you're done.
What are the benefits?
Start by being honest with yourself and redefining what's important to you in retirement. Get specific about what you want to experience on a regular basis. Remind yourself that you're scaling back your living space, but you're doing it to find the best fit for what your heart desires. Is it community? New friends? Walkability? Ease of living? More time for exercise and creativity? When you see the process of downsizing as a means to achieving these goals, it's very much worth the effort.
Why move now?
According to a recent article, even before the pandemic, seniors were "most likely to sell their homes for 100% or more of the asking price, compared to other generations." If COVID-19 has delayed your plans to move, the good news is that the real estate market is on an upswing. With record low interest rates and a high demand for homes, the timing couldn't be better for putting your house on the market. Here are some tips on selling your home during the pandemic.
How big should your house be?
When you find the right home in a senior living community that you really like, you'll discover the size of the home becomes secondary. It's interesting to note that in 1950, the average home size was around 900 square feet. Home sizes have grown over the decades, and these days we're living in spaces that average over 2,600 square feet. We've gotten used to paying for more space than we need, including higher costs for utilities, improvements and furnishings, and giving up precious time for cleaning and maintenance.
How much square footage do you really need? You can answer this question by deciding on your budget, and how much time you'll spend inside the house. But what may be more important than size is the layout and how you intend to use the space.
For example, the living room may have more square footage than the master bedroom, and that may be perfect if you work from home. Perhaps you love hosting dinner parties, and in that case, a larger dining room will be what you need. You should also ask yourself if an outdoor space is important to your plans. If you enjoy growing things, you can maintain planters filled with herbs and flowers on a patio or balcony. However, if you're someone who will be traveling frequently, this may not be a necessary feature for you.
10 Tips for Downsizing
1. Plan early. Give yourself enough time to make an organized plan. Some seniors begin more than a year in advance. Rushing into a decision to move or decluttering your home at the last minute will add stress.
2. Know where you'll go. What you keep and what you leave behind depends largely on your new home's location, size and layout.
3. Set a moving date. Work backward from your scheduled move date to plan time for decluttering, donating or removing unwanted items, packing and moving.
4. Break it down. Manage the work as smaller tasks — one box, one collection, one room at a time. Start with the smallest, least onerous task, and progress to more cluttered rooms or complex projects.
5. Sort it out. Tag the furniture and other items you know you're going to need in your new home. Be discriminating when it comes to décor and seasonal items. Always take less than you need, and only what you know you love and will absolutely use.
6. Ask for help. Get someone to help you with heavy items or potentially unsafe lifting or hauling of items. Family members can also assist with deciding what to keep, donate or trash.
7. Stash the extras. You'll end up with items you want to keep but won't use that often. Box them up and label them clearly to keep in storage.
8. Pack smart. Again, do one room at a time and stick to your timeline so everything is done well in advance of moving day. This can be very tiring work, so make sure you take plenty of breaks.
9. Store valuables. Prevent loss of jewelry or hard-to-replace documents by renting a safe deposit  box or asking a family member to look after these items for you until you're settled in.
10. Maintain connections. Share your contact details with neighbors and the people you care about. Consider a farewell party at the old house, and a housewarming party at your new address.
A bigger lifestyle
You won't feel like you've downsized at Freedom Pointe at The Villages. Take a virtual tour of our maintenance-free senior apartments, ranging from studio and single-bedroom designs all way up to 2-bedroom, 2-bath floor plans measuring 1,692 sq. ft. Because we're located in The Villages®, you'll find everything you need to live big on our campus, or just minutes away at The Villages® Town Square.
If you're wondering how to downsize and move, let us know. We're experts in helping seniors successfully plan and pull off a move. Contact us today to learn all the ways we can help you.