When Should I Move Into Senior Living?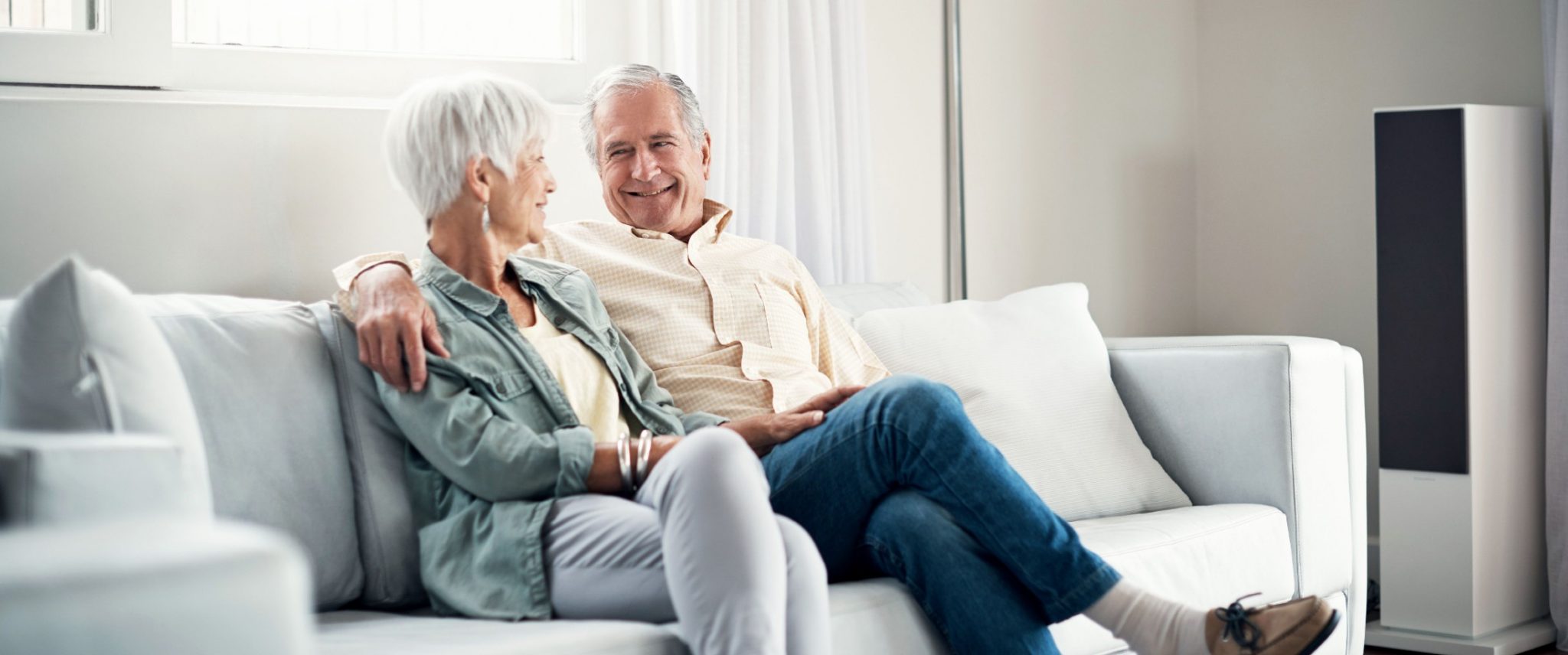 One of the most common regrets seniors living in a senior living community have is that they wish they'd moved sooner. If you're wondering when to move into senior living, here are some reasons why independent senior living costs could actually save you money as opposed to staying in your home, and why you should move to a community sooner rather than later, while you're still healthy:
The Soft Sell: Your General Well-Being
Your daily environment has a profound effect on your health and general well-being. Look around you — do you have fulfilling relationships in your life? Do you find joy in each day? Do you feel good? A sense of belonging is vitally important to your health, and so is your daily routine.
1. The Power of Social Belonging: A sense of belonging and community is directly connected to our health. As you age, it's important to maintain friendships with people other than your family, because you need to be able to relate to people like you. Living in a senior living community can be considered preventive care in that your quality of life will improve and your stress level will reduce when you're among others in a similar stage of life and mindset whom you can relate to.
2. Your Daily Habits: Your day-to-day habits, such as choosing the apple over the cookie or taking the dog for a walk rather than just letting him outside, lead to a long, healthy life. Senior independent living communities give you everything you need to practice healthy habits daily to improve your life. Fitness centers, 5-star dining, and curated social programs make it easy for you to exercise daily, eat healthy, be creative, practice mindfulness and socialize — all key elements to living a long and healthy life.
The Hard Facts: Your Health and Finances
If that's not enough reason for you to consider moving into a senior independent living community, let's think about some hard facts:
1. Your Health
The Health Test: Some Life Plan Communities (aka CCRCs, or continuing care retirement communities) require a senior health evaluation before signing a contract, so it's better to move in now when you're healthy, rather than later. Communities offering a Type A contract, which guarantees access to long-term care at costs significantly lower than market rates, are most likely to require you to meet certain senior health standards to be eligible to sign a continuing care contract. The evaluation usually consists of a health questionnaire, medical exam, and possibly a request for medical records from recent years.
Facing the Facts: The U.S. Department of Health and Human Services reports that approximately 70% of seniors 65 and older will need some type of long-term senior care, with an average stay of about three years. Moving into a senior independent living community now that has a continuum of care, already paid for by your entrance fee (which can be partially refundable, depending on the community), can save you major costs on senior health care, so you have more to secure your estate for yourself and your heirs.
2. Your Finances
Cost of Maintenance: You may pay thousands of dollars a year on home maintenance, not to mention the hassle. All those costs are wrapped into the predictable and steady monthly service fee of independent senior living costs at a community. So if you encounter unexpected home damage, you won't have to face an untimely large expense.
All-Inclusive Experience: The monthly service fee of independent senior living costs also covers several utilities, property taxes, a certain number of meals depending on your contract, and a lot of social engagement and entertainment opportunities. You can save on all that by moving into a community now where you don't have to worry about paying expense by expense; it's all wrapped into the monthly fee.
Tax Breaks for Living in a Retirement Community: Several IRS rulings have established that a portion of the senior independent living community entrance fee and monthly fees is deductible as a prepaid medical expense. This is one of many tax breaks available for seniors. Consult with your tax advisor for details.If you're wondering about the best age to move into independent living or a full-service retirement community, but you don't think you're ready yet, you may be considering moving into a rental community. While this may be right for some, consider the fact that there isn't a tax break for moving into a rental community. Though monthly costs are usually lower, a rental option often ends up being more expensive if and when your health begins to decline, and possibly may require multiple moves to get the long-term care you need. Therefore, choosing the Life Plan Community track instead can save you money and give you peace of mind that any future health care you might need will be provided in a familiar place by care providers you know and trust. The best age to move into senior independent living is as soon as you start considering it a possibility for the future.
The Right Time to Move to Freedom Pointe
If you're searching for more at this stage in your life — more companionship, more fulfilling days, more senior health care options — it's the perfect time to consider Freedom Pointe at The Villages. Here, the answer to when to move into senior living is an easy one. It's whenever you're ready to live the retirement lifestyle you've always wanted. At Freedom Pointe, you can spend your days doing exactly what you want to do, and you'll find lots of services; amenities; and fun, engaging activities to help you live your very best life.