6 Reasons Why You Should Move into Independent Living Before You Turn 75.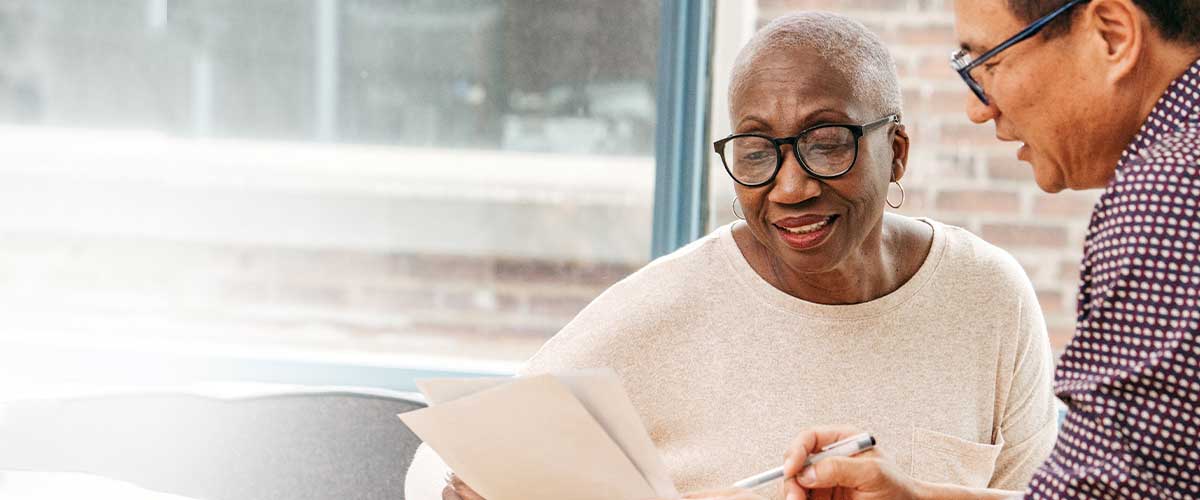 There are a lot of misconceptions about senior independent living communities these days. What people don't quite understand is they're not nursing homes or like the communities their parents or grandparents moved to when they retired.
Today's Life Plan Communities (also known as Continuing Care Retirement Communities or CCRCs) are vibrant and all about giving you the freedom and choices to enjoy a healthier, more active lifestyle.Unfortunately, too many people wait until a health event occurs before they consider making the move. They believe that as long as they're healthy, there's no reason not to stay in their home. Plus, they are unsure of what independent senior living costs cover in comparison to existing expenses.
So if you're looking for the answer to when to move to a senior living community, or what is the best age to move into independent living, the time is now while you're still young at heart and able to enjoy all the wonderful benefits a community has to offer. Below are just six reasons why.
You Can Throw Away the To-Do List.
No more housekeeping. No more yardwork. No more worry about, "What if the washing machine goes on the fritz?" Most senior independent living communities take care of the headaches of home maintenance and home repairs for you. They even change the lightbulbs and pay the utilities, insurance and taxes. That way, you'll have the time and energy to do all the things you love to do, instead of what you have to do.
Put Down the Pots and Pans.
Tired of cooking and doing the dishes? Many residents of independent living communities say the dining options are the best part. Freedom Pointe at The Villages is no exception. Their innovative dining program lets you savor a delicious variety of fresh, healthy, chef-prepared dishes while enjoying the company of great friends and neighbors.
Get Up, Get Out, Get Active!
How would you like to enjoy an invigorating yoga or exercise class in a fully equipped fitness and wellness center? A refreshing dip in a heated indoor pool? An intriguing history lecture or getting creative in an art class?
With so many first-class amenities and services to make life easier and more fun, Freedom Pointe at The Villages makes it easy to enjoy your passions and discover new ones. It's also close to dozens of golf courses, and you're never far from the places you love to go — a golf cart will most likely get you there!
It's all part of our commitment to enhancing overall senior health and wellness. Staying active, socializing, challenging the mind and learning new things are all components of senior care that reap amazing health benefits.
Let Your Social Life Blossom.
Isolation and loneliness? They're a thing of the past at Freedom Pointe. Freedom Pointe offers built-in opportunities to socialize and enjoy a happy, healthy and engaging lifestyle. From informal get-togethers and happy hours to a full monthly calendar of programs, clubs, and classes, it's practically effortless to find ways to get involved and connect with like-minded neighbors who love adding new friends to their social circle. And you'll never have to dine alone unless you want to. 
Residences that Fit Your Style.
Freedom Pointe gives you the chance to choose the residence that's perfect for your taste and lifestyle, and they take care of it for you! They offer spacious, beautifully designed studio, one- and two-bedroom condominiums with a vast array of floor plans. And, yes, Freedom Pointe is pet-friendly! 
Secure Your Future from the What-Ifs of Tomorrow.
The cost of health care is constantly rising, and the U.S. Department of Health and Human Services reports that 70% of seniors 65 and older will need some type of long-term care — with an average stay of approximately three years. Getting into a Life Plan community now that offers Life Care can save you big on senior health care costs in the future.
With the Life Care option, your rate for future health care is predetermined and substantially discounted below market rates. A portion of your entrance fee and monthly fees are tax deductible as prepaid medical expenses, too.
A Life Care contract requires you to meet health qualifications to live independently. So the idea is to move while you're still healthy. If you wait until you have a health setback, you may not qualify, and your options are limited. But with Life Care at Freedom Pointe, you can count on high-quality senior care always being available at predictable rates for the rest of your life. It's one of the smartest ways to take control of your future.
Make It Your Time.
If having the freedom to socialize with great friends, enjoy your passions, and discover new possibilities while not worrying about home maintenance or what's for dinner appeals to you, you're not alone. It's time to get moving and secure your future at Freedom Pointe at The Villages in Sun City Center, Florida. Explore our website to learn more.