What is Orthopedic Rehabilitation?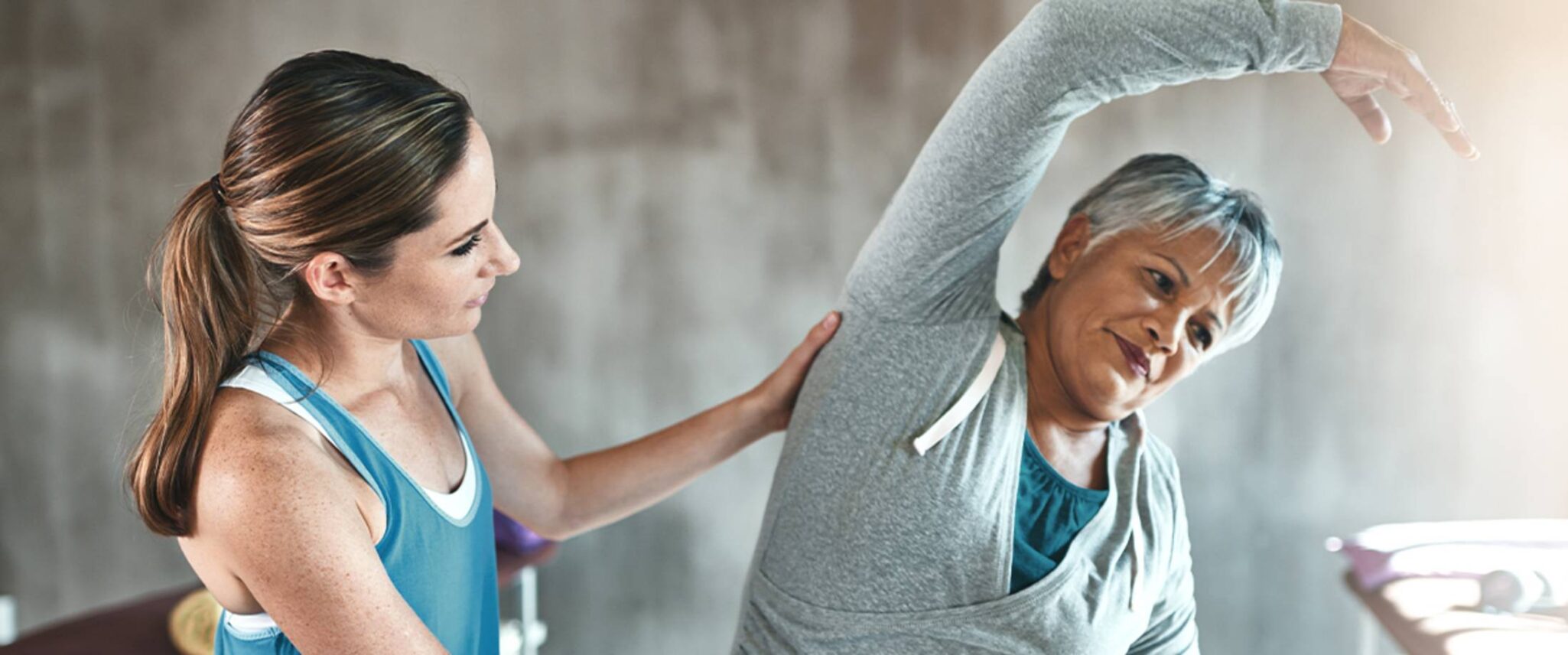 If you're like many people, you probably have a good idea of what physical therapy is, and maybe you've even heard of occupational therapy. But if you're looking to find out more about orthopedic therapy, its benefits for seniors and how it relates to physical therapy, you've come to the right place!
Senior Rehabilitation is an Important Factor in Your Continued Quality of Life
As we age, we face a number of physical challenges that may benefit from, or in some cases even require, rehabilitation. Seniors who suffer from a fall, a heart issue or a stroke will most likely spend some time in a rehabilitation center. Time spent in rehabilitation can have a profound impact on seniors' health, helping them to continue to live an independent life and return to their normal routine as quickly as possible following a health problem.
What is Orthopedic Physical Therapy?
Orthopedic therapy is simply a specialty subset of physical therapy that deals with the musculoskeletal system, which just means that orthopedic physical therapy is designed to aid with injuries and illnesses that affect your bones, joints, muscles, tendons or ligaments.
If you're experiencing pain, weakness, swelling or stiffness in a muscle or joint, you could most likely benefit from orthopedic therapy.
Here are some of the most common ailments that drive seniors to spend time at a rehabilitation center:
Knee pain, tears or replacements
Hip pain or bursitis
Foot pain
Ankle sprain
Achilles tendon injuries
Plantar fasciitis or heel pain
Carpal tunnel syndrome
Wrist pain
Shoulder pain and rotator cuff tears
Herniated discs
Lower back pain
Scoliosis
Arthritis
Lyme disease
Various fractures
What to Expect from Orthopedic Therapy?
Essentially, there are five areas a physical therapist may explore during a senior's visit to a rehabilitation center.
1. Evaluation/AssessmentA senior's healing starts here. A therapist will perform a thorough evaluation of your symptoms and movements. They look at things such as your level of pain, range of motion, balance, posture and strength.
2. Therapeutic ModalitiesHeat, ice, water, electrical stimulation, lasers, ultrasound or other therapies may be used to help seniors relax and feel better by reducing swelling, improving blood flow and flexibility, and reducing pain.
3. Massage and MovementOvercoming any injury requires patients to relearn how to use their damaged muscles, joints or bones again. During orthopedic therapy, seniors will experience hands-on manual therapy, which involves the joints and muscles being moved and manipulated by a therapist.
4. Assistive DevicesSeniors who experience a muscle or joint injury may need to prepare themselves to learn to use a cane, walker, crutches or other device — either for the short term or for the rest of their lives.
5. ExerciseThat's right. Exercise. Whether you love it or hate it, the fact is that exercise is at the foundation of getting healthy and staying healthy after a physical ailment. For many seniors, this is the hardest part of their rehabilitative process.
Experience Freedom from Pain at Freedom Pointe
At Freedom Pointe, you'll find unmatched, personalized orthopedic therapy in a high-quality senior rehabilitation center. Residents (and even nonresidents) receive compassionate skilled nursing care on our beautiful campus. For independent living residents, their orthopedic therapy experience helps them retain their independence. And because Freedom Pointe is a Life Care community, our residents can seamlessly transition to higher levels of care if and when they need them.