Advice And Tips For Long-Distance Caregivers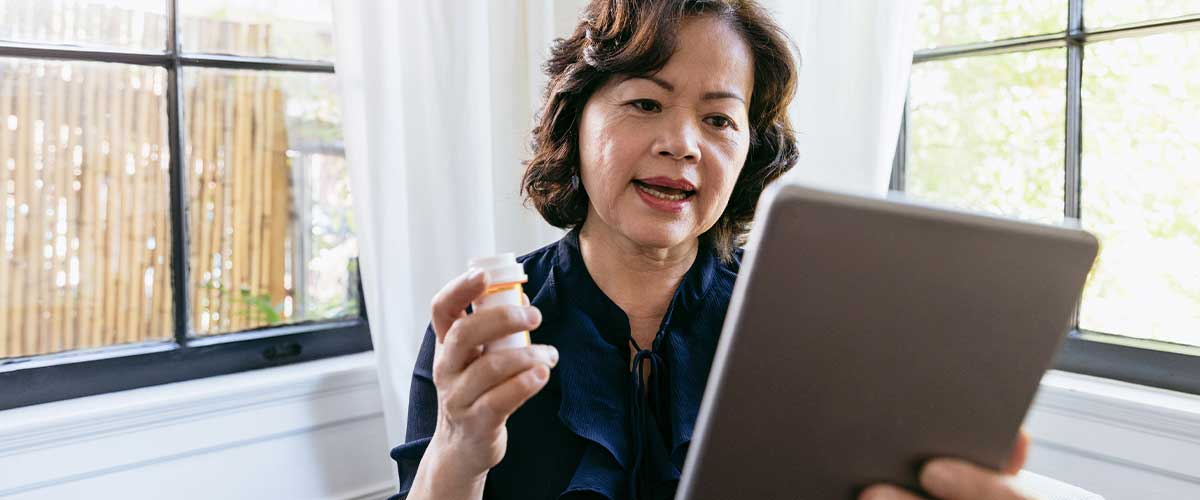 Whether you're two hours down the road or three states away, long-distance caregiving has its unique challenges, but it's not impossible.
Below are eight long-distance caregiving tips that can help make it successful for everyone involved.
8 Long-Distance Caregiving Tips
Know Their Health and Their Needs
One way to know how to care for aging parents from afar is to stay on top of their health need as much as you can — both physical and emotional — and any treatments they require. Do they have a chronic illness such as diabetes? Do they need help with activities of daily living, such as bathing, getting dressed or personal care? Are they experiencing memory loss? Is their home a safe living environment? Do they need help with medication management? Are they eating regularly? Is it time to look into senior assisted living facilities? Does their primary caregiver need a break?
By speaking with their doctor and continually reassessing their care needs, you can anticipate the course of an illness, prevent a crisis, and assist in managing their health care.
Organize Paperwork and Keep It Handy
Gathering, organizing and maintaining important paperwork is another way you can help with elderly caregiving from afar. Make sure at least one family member has written permission to receive medical and financial information. Keep these records together along with legal and mortgage documents, living wills and insurance policies. Also include important contact numbers such as those of their health care providers, pharmacy and primary caregiver. Save them in a secure place, share copies with other caregivers and keep it up to date. You'll want it close at hand if an unexpected need arises.
Make Your Visits Matter
You may not get to see your loved one as much as you'd like, but with the right planning, each visit can be rewarding. Talk to the primary caregiver ahead of time to see what you can do to give them a break, and ask if there's anything your loved one needs. For instance, they might need some new summer clothes or the handrail on the stairs might need to be fixed. It's also an opportunity to meet with your loved one's doctor.
And by all means, make your visit about quality time. Ask your loved one what they'd like to do. Go to brunch at their favorite restaurant. Attend worship services together. Watch a movie. Play cards. Take a drive. Keep it simple and relaxing, and build more family memories.
Be a Coordinator
Organizing care and services go a long way in long-distance caregiving. Make a list of resources in your loved one's area and use them. Check out community organizations, such as places of worship and volunteer associations. They may provide meal delivery, transportation or companion services.Look into in-home care and adult day services. They can help with activities of daily living, and provide opportunities for physical activity, socialization, meals, medication management, and respite for a primary caregiver.
Explore senior living communities that provide a full continuum of high-quality health care, preferably including assisted living and memory care. They also offer enriching, maintenance-free living and a vast array of amenities, services and healthy dining options.
Build a support network of reliable friends and neighbors who'll be willing to check in on your loved one from time to time. You can also arrange for a trustworthy student or handyman to be on call for occasional chores, yardwork or errands. You can also help manage finances by paying bills. Have them forwarded to you directly or pay them online.
Stay in Touch
There are so many ways to stay in constant contact these days. While writing letters and including family photos is always great, talk over FaceTime and exchange texts and emails. If your loved one isn't tech-savvy, you can always stick to phone calls. No matter how you do it, it's important to keep them involved in your life and vice-versa. 
Keep in Contact with Their Health Care Providers
When caring for aging parents, many families schedule conference calls with their primary physician and key members of the care team to get up-to-date information about their health. Make sure they can reach you if there are significant changes or concerns about your parent's mental or physical well-being. 
Have a Family Meeting
Get everyone on the same page by gathering the family in person, over the phone or via Skype or FaceTime. It's important everyone understands their parent's needs and wishes and what the issues are. Together you can devise an agreed-upon care plan that accommodates everyone's capabilities and schedules. Once it's in place, keep each other updated on changes and issues. Just be sure to involve your parents in the process. 
Have a Contingency Plan
Have a plan in place for when you need to leave on short notice due to an accident or other emergency. Know who in your support system can pitch in while you're gone, whether it's helping with the kids, the pets or your job. It's not a bad idea to keep a bag packed with clothing and essentials, so it's ready when you are.
No One Can Do It All, Just Do Your Best
It's ok. You're not a superhero and you can't do everything. Play to your strengths, stay flexible, learn as you go and don't despair. Remind yourself of what's possible and what best serves everyone, including you.
At Freedom Pointe senior living community, we know that the way we provide our services is just as important as the services themselves. You can be sure our team will provide your loved one with the kind of care, respect and dignity they deserve. Learn about our assisted living and memory care services. We're here to help.