How Occupational Therapy Helps People With Alzheimer's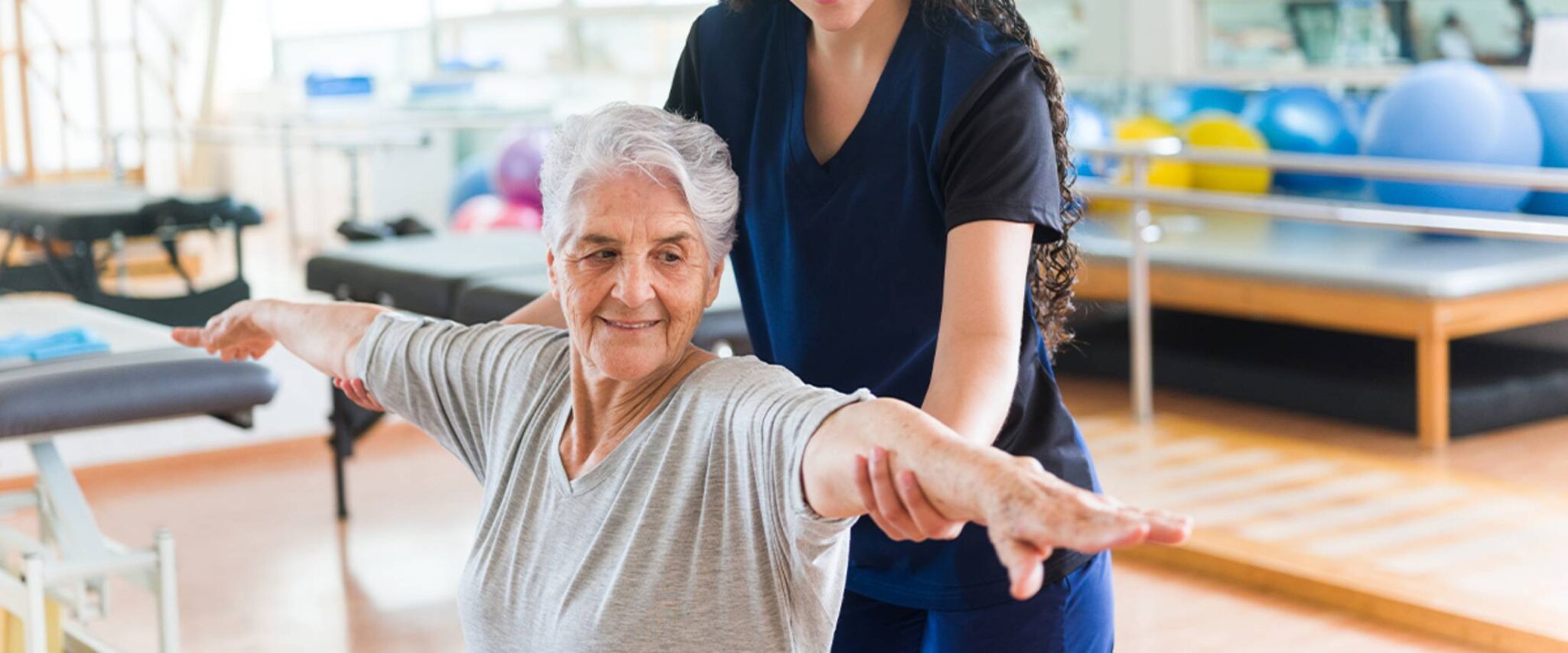 Alzheimer's disease and other forms of dementia bring more than memory loss. While dementia presents itself in different ways for each individual, there are common difficulties that occupational therapy can address to help support those with memory problems, as well as their families.
Occupational therapy for dementia patients helps them maximize independence in their daily activities. Occupational therapists work with clients and their family members to find practical advice and techniques for better day-to-day living.
How Does Occupational Therapy Help with Dementia?
An occupational therapist will conduct an evaluation of their client's capabilities and limitations, as well as an assessment of their living environment. They'll also speak with the primary caregiver to find out what specific challenges they experience with their loved one.
According to the American Occupational Therapy Association (AOTA), occupational therapy dementia interventions include health promotion, remediation, maintenance and modification.
Health promotion
This focuses on what strengths and capabilities remain, rather than those that are lost. It also helps care providers maintain their own well-being. Health promotion helps the person with memory loss be successful doing activities they enjoy, and it helps the caregivers take care of themselves.
Remediation
Restoring cognitive skills in someone with memory loss isn't likely, but occupational therapy can help restore some range of motion, strength and endurance, so they can improve their ability to perform activities of daily living.
Maintenance
Occupational therapy can support those routines and habits that are working well for the person with dementia, which can help them maintain as much independence as possible.
Modification
This involves making changes to help ensure a safer, more supportive environment. In addition to physical changes to the home, such as grab bars or improved lighting, occupational therapists may recommend verbal cueing, personal assistance or additional social support.
Examples of How Occupational Therapy Helps Alzheimer's
AOTA offers examples of some common problematic behaviors in those with Alzheimer's or other forms of memory loss, and describes how occupational therapy can provide the proper interventions.
Forgetting what season it is when selecting clothing. An occupational therapist can work with the caregiver to organize limited clothing selections appropriate for each season. This allows the person with memory loss have choice; it also promotes self-sufficiency, while reducing the potential for stress and conflict.
Communication problems and behavioral outbursts. Caregivers learn nondefensive response techniques, nonverbal cues, and how to avoid correcting factual errors. They also learn to try and figure out the underlying emotions that may have triggered the outburst. When ordinary tasks become difficult and frustrating for someone with dementia, they may act out. Occupational therapists can help simplify those tasks so the memory-challenged person is successful more often.
Difficulty with mobility or judging distance. Occupational therapists can recommend the right equipment, such as the right kind of wheelchair or walker, or grab bars in the bathroom to make it easier to get up and down. It may be necessary to simplify the home's layout to eliminate tripping hazards, or to add enhanced lighting or safety features near the stairs.
Benefits of Occupational Therapy for People with Dementia
Research shows occupational therapy can result in better outcomes for both those with dementia and for their caregivers. Occupational therapy can reduce behavioral problems, lower the caregiver's burden, and reduce the amount of care needed. And that makes life better for the whole family.
If you have a loved one with Alzheimer's or other form of memory loss, we may be able to help. Our skilled therapy team members are winners of the U.S. News & World Report Best Nursing Home Short-Term Rehabilitation Award for 2019-2020. They'll work with you to tailor an occupational therapy plan that's right for your loved one, and for you as a caregiver. Learn more about our rehabilitation therapies.