Freedom Pointe Aims To Bring Family Visits Back – The Villages Daily Sun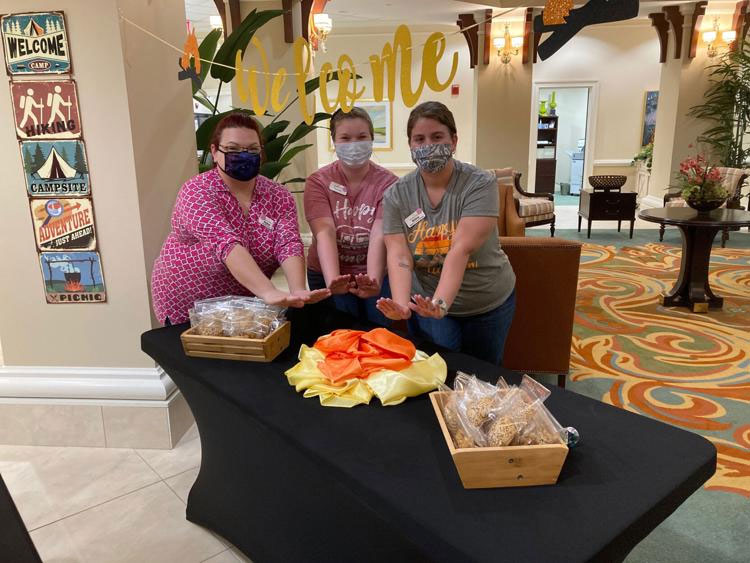 By Julie Butterfield, Daily Sun Staff Writer, Oct 18, 2020
Freedom Pointe at The Villages will soon accept family visitors again.
But first — with an extreme emphasis on safety — the Freedom Pointe community as a whole is required to be free of COVID-19 for 14 days, and no one can be in a quarantine situation as the result of a positive COVID-19 test, said Executive Director Walt Stroly.
"I'm sure I speak for all of my team members when I say our hearts break for the residents and their families who have not been able to see each other up close and hug each other," Stroly said. "Personal touch is so important to all of us and I can only imagine how it hurts when people are forced into this social-isolation situation. It is not pleasant for anyone, and that is why we have done as much as we can under the circumstances to have virtual visits for families."
When family visits commence, Freedom Pointe plans to screen visitors in assisted living, memory care and skilled nursing with temperature checks and inquiries about travel and illness.
All visitors must wear masks and socially distance from the resident they are visiting, with plexiglass partitions to separate them for the 30-minute duration in a designated area. The visiting area will be sanitized between visits, too.Family members or friends are required to participate in a training session to learn the proper use of a mask and the infection-control precautions in place to protect the resident. They will also learn expectations regarding social distancing, Stroly said.
Once in-person visits are allowed, visitors can call the front desk to schedule the time slot, with no limits placed on the number of times a visitor can come, Stroly said.
It is limiting visits to once a week, however, to give everyone an opportunity to see loved ones again.
If there is another opening during the week after all visits have been scheduled, the facility will try to accommodate a second visit.
Meanwhile, until the first visits can start, residents are staying active and engaged with personal birthday visits, engaging in "pop-up" events put on by the facility's staff and pre-planning holiday parties.
A Quarantine-o-ween party is scheduled for the day of Halloween, during which staff and residents will dress up in costumes and trick or treat to receive Toblerones and other fancy candies, said Rachelle King, community life service manager.
New residents are welcomed with baskets brimming with savory and sweet items, like honey, olive oil and freshly baked bread.
"The new residents that moved in haven't experienced Freedom Pointe normally, so we're creating these welcome home baskets," King said.
Most recently, residents participated in a wine tasting Friday where they ate fine cheeses and learned how to describe the "notes of the wine," King said.