Best Activities for Seniors with Dementia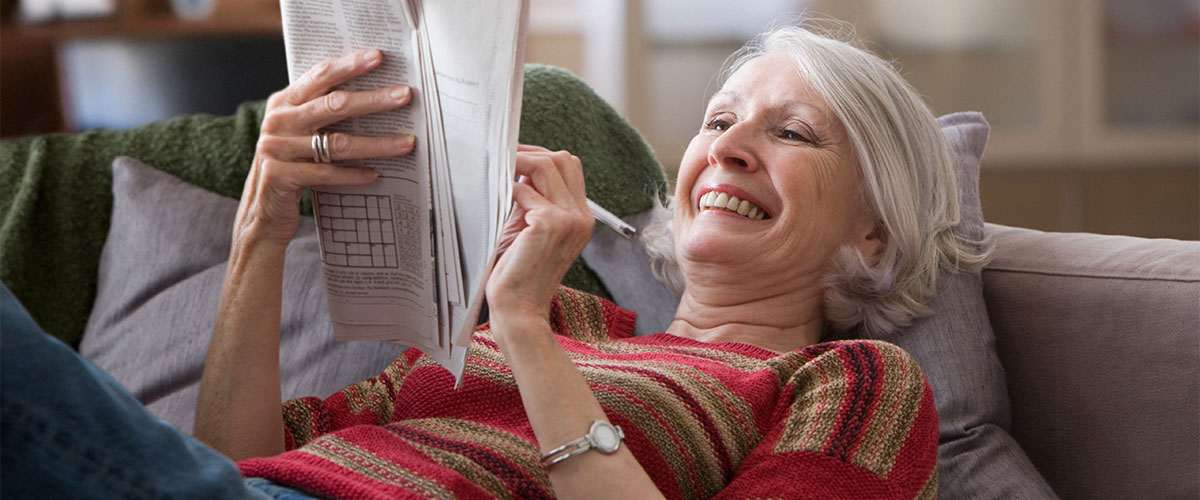 Why You Should Explore New Activities for Seniors with Dementia
Everyone, even those with dementia, wants to feel active, useful and stimulated each day. With the physical and mental changes that dementia brings, certain activities have to be modified, but the benefits remain the same. Performing tasks and taking part in new pursuits can help seniors with memory loss retain their abilities longer.
The best senior living communities offer memory care activities that engage residents and provide structure to their day. Studies have shown that the right level of challenge and exertion provided in activities for dementia can help ease challenging behaviors and sleep problems.
When to Schedule Activities for Seniors with Dementia
Many people with mid- to late-stage memory loss experience a state of increased disorientation in the evening, typically referred to as "sundowning." This agitation can lead to aggression or an inability to concentrate, so you will likely have greater success if you schedule activities earlier in the day.
Categories of Activities for Dementia:
Fitness
Physical activity is a key component of memory loss support. In addition to improving strength, cardiovascular health and weight maintenance, research shows it also reduces depression, stimulates cognition and tempers behavioral issues.
Fitness-Related Memory Care Activities:
Ring toss
Cornhole/bags
Chair yoga
Chair tai chi
Gardening
Productive Tasks
Feeling useful is important to one's quality of life, and it helps give people a feeling of belonging. People with dementia may not be able to perform all the chores they used to, but finding ways they can contribute to the world around them will add significantly to their happiness.
Productive Tasks for Dementia Care:
Easy baking or cooking projects
Cleaning out drawers
Basic chores like sweeping or simple folding
Clipping coupons
Artistic Pursuits
Art gives people a chance to express themselves, and as people with dementia experience more difficulty with language, art can provide a new kind of voice. It promotes communication and has been linked to improved cognition, as well.
Artistic Activities for Communication and Sensory Stimulation:
Decorating mugs
Music/Singing
Painting
Drawing
Reading stories
Brain Exercises
Mental stimulation is a tried-and-true tactic for memory loss support. Games and puzzles can help keep the mind active and may even slow the progression of Alzheimer's disease and other dementias.
Puzzles or Memory Games for Seniors with Dementia:
Connect-the-dots pictures
Word searches
Connect Four
Dominoes
Fidget quilt or activity mat
Just for Fun
People living with dementia and their caregivers need moments of pure connection and fun. Invest in your mutual relationship with some recreational activities.Enjoyable Ideas to Create Shared Moments:
A day of pampering
Make ice cream sundaes
Dress up with wigs, hats, costume jewelry, scarves
Legos
Watch movies from their childhood
Discuss new activities with your loved one. Listen and find out what interests them — give them a voice in planning their time. This initial communication will likely make the new experiences more successful and beneficial. Some common activities for dementia may not resonate with your loved one. Don't be discouraged. You may need to try several options until you find a few they enjoy.
If you'd like to know more about the person-centered memory care we offer at Freedom Pointe at The Villages, don't hesitate to reach out to us. A member of our team will be happy to provide more information about our philosophy, services, residences and … of course, activities.