5 Great Benefits of Senior Condos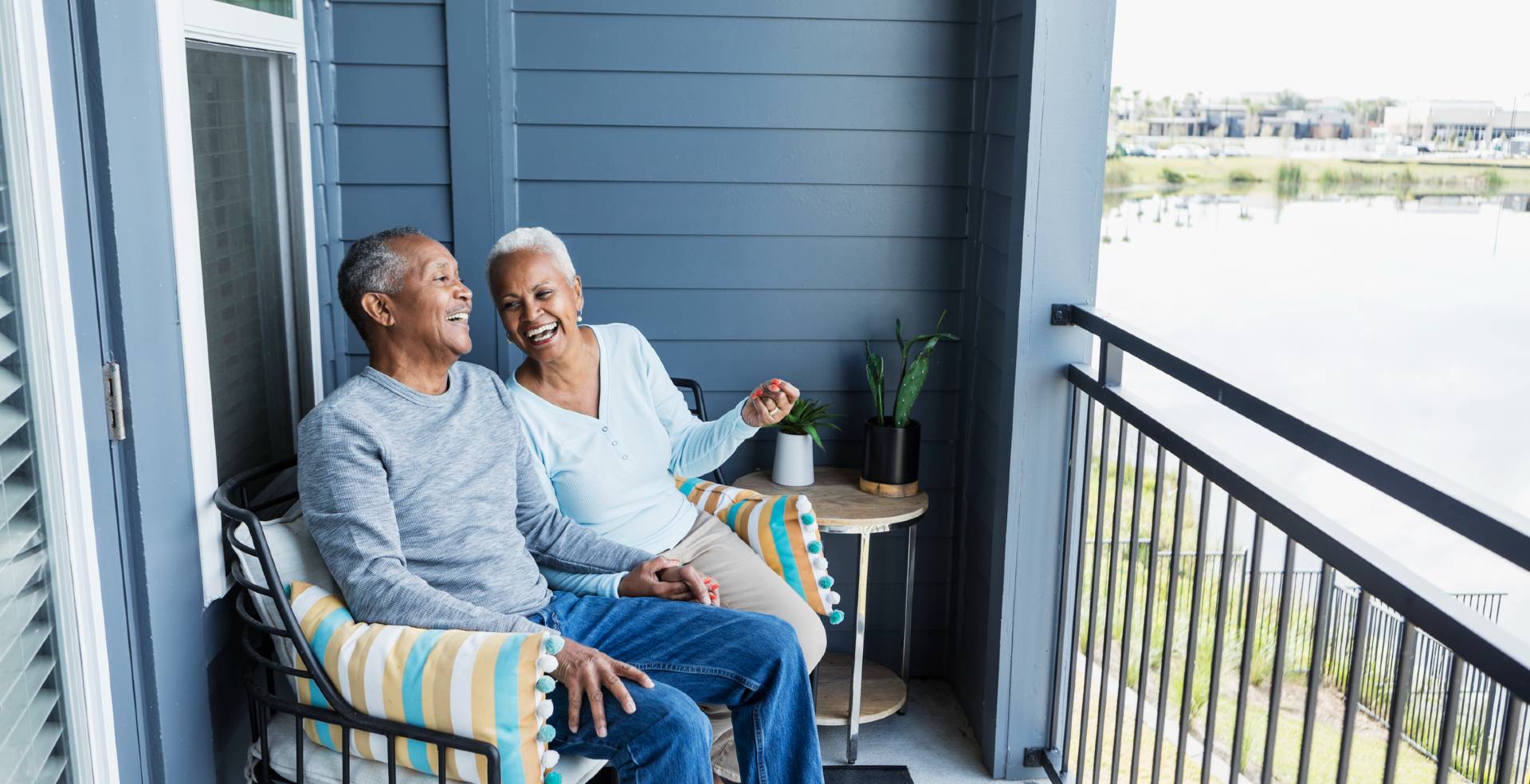 As you start thinking about the next stage of life, where do you see yourself? Think about what inspires you and how you want to spend your time. If you're seeking a warm climate with endless opportunities to enjoy a resort-style retirement, moving to a senior living condominium in sunny Florida could be the perfect setting to live out your retirement dreams.
Retirees have many different options to consider when shopping for a retirement community.
Let's take a closer look at the benefits of condo living in a retirement community:
1. Maintenance-Free Living
Independent living provides the opportunity to live the way you want — with fewer responsibilities and more fun. When you leave chores like yardwork and home repairs to the professionals, you'll have more time to relax and enjoy your retirement years. Residents enjoy all the perks of an all-inclusive lifestyle without the hassles of home maintenance at Freedom Pointe at The Villages. Our weekly housekeeping, flat linen service, and senior condo maintenance gives you more time to do what you love.
2. Amenities for an Active Lifestyle
Senior living condominiums offer a host of services and amenities to help you stay healthy and socially engaged. Examples include restaurant-style dining, a fitness center, beauty salon/barbershop, billiards and game rooms, a library, beautifully landscaped grounds, and so much more. With regularly scheduled social events, Happy Hours, and outings with neighbors and friends, you'll always have something fun to do.
3. Security When You Travel
Do you have plans to travel across the country or around the world? If you're looking for a place to recharge between your adventures, an independent living condominium in Florida may be the perfect solution. With maintenance-free living and the peace of mind of having 24/7 building security, you'll know your home is secured and looked after whenever you're away. 
4. Financial Benefits
Even if you're perfectly healthy today, you never know what the future may hold. Choosing a senior living community with a continuum of care offered on-site provides the peace of mind of having access to senior care in the future. Although an entrance fee can be a sizable investment, you may be surprised by how affordable it is compared to the costs of staying in your home. Plus, you'll enjoy the security of having a financial plan with protection from the rising costs of health care.
5. A Condo That's Uniquely Yours
Condominium living gives you the freedom to create a comfortable living space with everything you need now and in the future, including a host of opportunities for new experiences right outside your door. At Freedom Pointe, our luxurious one- and two-bedroom independent living condominiums are completely customizable with options to choose the features and finishes that fit your style. Our condos are beautifully and thoughtfully designed to help you maximize your space and live life the way you want.
Choose Your Independent Living Condominium at Freedom Pointe
Are you ready to start your next exciting chapter in life? Moving to an independent living condominium is an opportunity for a fresh start that can be whatever you make of it! If you decide a condo is right for you, we can help you plan your move and downsize with ease at Freedom Pointe. We invite you to learn more about our Life Plan Community located in The Villages®, one of Florida's premier communities for older adults.
Contact us to schedule a tour today or explore floor plan options and pricing.