Memory Care vs. In-Home Care for Dementia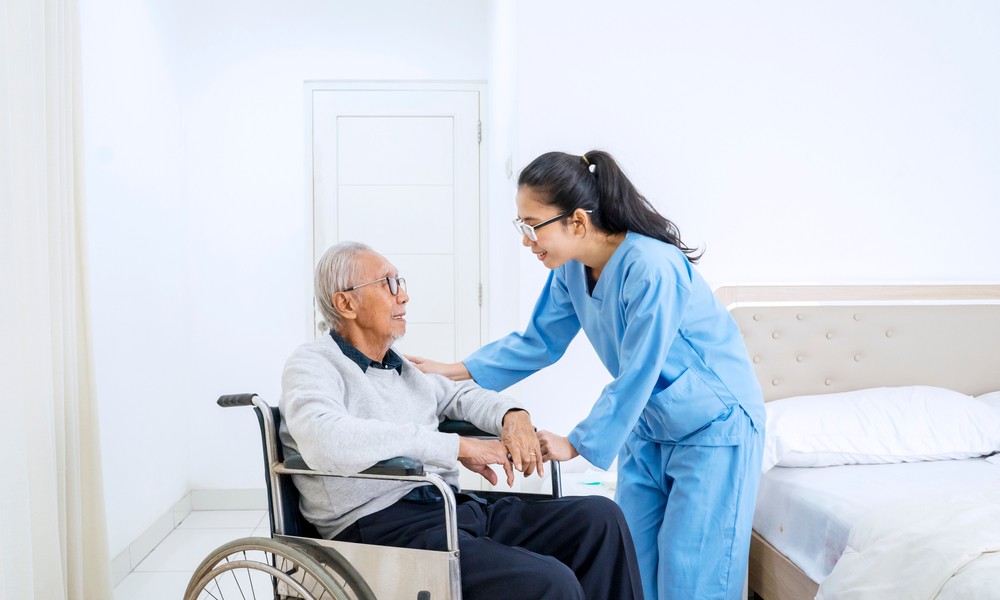 When a loved one is diagnosed with Alzheimer's disease or another form of dementia, it can feel like the world has been turned upside down. You may find yourself scrambling for a foothold, a plan of action to help navigate this new phase of life. And, of course, one of the first things you'll be concerned about is making sure your loved one has the support they need.
While family members may be able to provide the necessary assistance in the initial stages of dementia, full-time support may be necessary as the condition progresses. Should you get the help your loved one needs through in-home care for dementia? Or would a move to a memory care community be the best choice? The answer depends on many circumstances, but a thorough understanding of both options can help you make the best decision for your loved one's care.
What Is In-Home Care for Your Loved One with Dementia?
In-home care is exactly what it sounds like. You hire professional home care aides, who are trained in senior care, to help your family member in a variety of ways, including:
Assisting with activities of daily living (ADLs), such as grooming, bathing or dressing
Providing transportation to medical appointments or errands
Helping with meal preparation or other household tasks, like laundry
Offering companionship
In-home care provides flexibility — you can schedule home care aides for specific times or to help with particular tasks — and it can offer a much-needed break for family caregivers. Plus, it enables your loved one to remain in familiar surroundings where they feel secure.
However, as dementia progresses, there may be drawbacks to in-home care. Your loved one may experience changes in judgment, mood, and physical abilities, which can make it necessary for them to have round-the-clock support and supervision. The demands of caregiving may be too much for family members to sustain and, depending on your financial circumstances, the cost of 24/7 professional in-home care can be prohibitive. The national median rate for a home health aide in 2021 was $27 an hour. Adding further expense, home modifications such as grab bars or stair lifts, alarms on doors or windows, and tracking devices may be necessary as your loved one's physical and cognitive abilities decline.
What Is Memory Care?
Memory care is residential living tailored specifically to the unique needs of people with dementia. A memory care community may be a stand-alone facility or part of a larger senior living community. Residents typically have private rooms with staff providing 24/7 support and supervision. Amenities and services in memory care typically include:
Maintenance-free living space, with household tasks handled by staff members
Dining services with personal assistance or special menus, if necessary
Activities and programs that provide structure, support self-esteem, and enrich quality of life
Security features like alarmed doors and an emergency call system to prevent wandering and keep residents safe
Social interaction with other residents and staff members
A high staff-to-resident ratio to provide individualized attention
Simplified building layout to prevent confusion and anxiety
For many, memory care can provide a welcome solution, especially as dementia progresses and full-time support becomes necessary. Often the assistance provided in memory care is more comprehensive than the care that can be offered at home. With the national average cost estimated at almost $7,000 a month in 2021, memory care may also be more financially feasible than full-time in-home care for someone with dementia.
Memory Care at Freedom Pointe at The Villages
If you're looking for support for a loved one with Alzheimer's disease or another form of dementia, reach out to us at Freedom Pointe at The Villages. In our memory care neighborhood, our innovative and individualized approach emphasizes each resident's abilities, supporting their feelings of accomplishment while providing help when they need it. Contact us to find out more about our compassionate, specialized care, or to schedule a visit.