Why We Won U.S. News & World Report's Best Nursing Homes Award for Short-Term Rehabilitation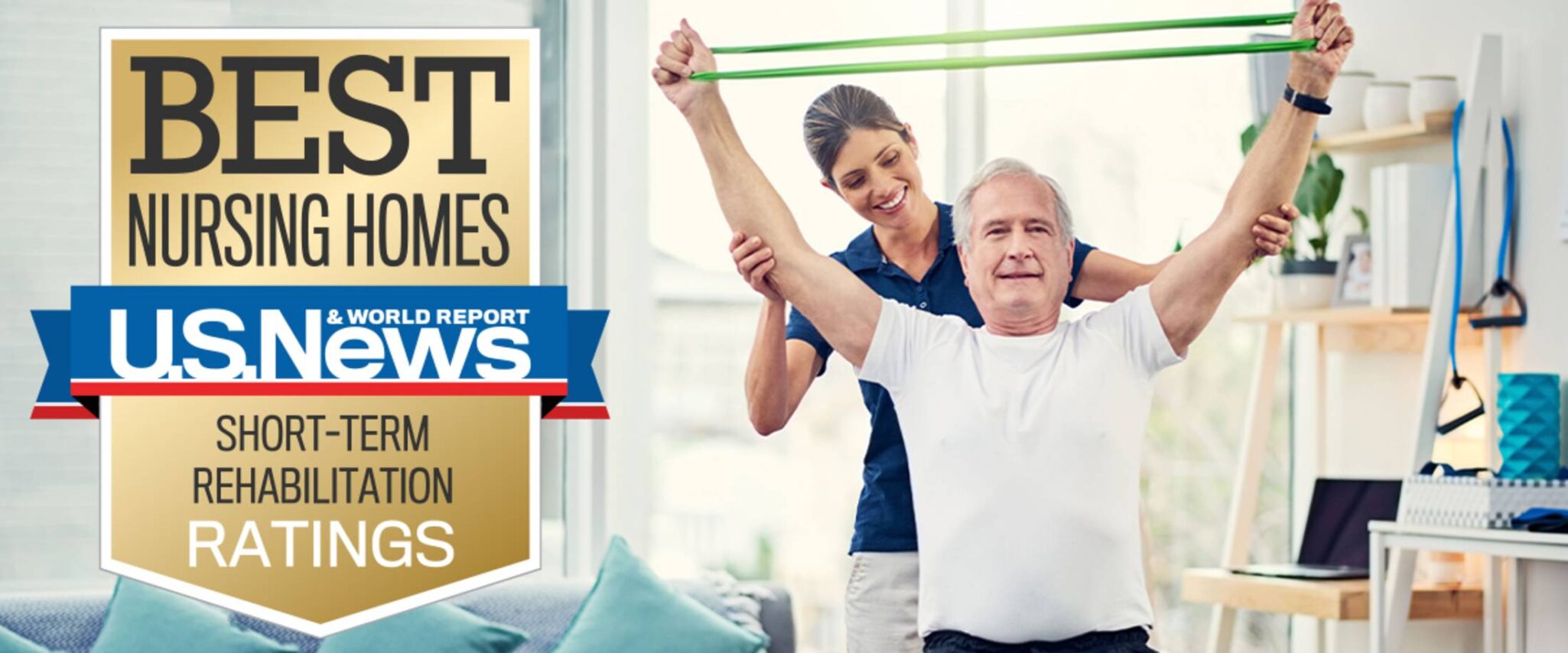 When you're looking for a place to recover following an illness, injury or surgery, you want to know you're in the best of hands. At Freedom Pointe, you'll benefit from some of the best care around. In fact, our Rehabilitation and Healthcare Center has been named one of the best short-term rehabilitation centers in the country by U.S. News & World Report.
In U.S. News & World Report's 10th annual Best Nursing Homes report, Freedom Pointe at The Villages Rehabilitation and Healthcare Center received an overall rating of 5 — the highest rating — and was designated as high performing, the top level. Only six rehabilitation centers in Central Florida received top marks for both categories. Across the country, only 16% of rehabilitation centers were recognized as high performing, including Freedom Pointe.
Attentive staff support better outcomes.
Ratings for short-term rehabilitation were based on 10 quality measures focused on staffing, outcomes, resident complaints, and processes of care. Staffing and outcomes factored heavily among the high performers like Freedom Pointe.
Nurse staffing — Availability of registered nursing staff at Freedom Pointe exceeds both the Florida average and national average.
Physical therapy — Availability of physical therapists per resident per day is three times the Florida average and more than quadruple the national average.
Outcomes — The percentage of rehab residents at Freedom Pointe who were able to return home exceeded the Florida and national averages by more than 14%.
You can learn more about our short-term rehabilitation rating here.
Personalized care delivered with compassion. If you or a loved one is considering short-term rehabilitation, our skilled team of nurses and therapists will work with you and your doctor to develop a treatment plan to help you recover quickly and safely. Our rehabilitation services include:
Physical, occupational and speech therapy
Orthopedic rehab
Neurologic rehab for stroke, multiple sclerosis and Parkinson's disease
In addition to top-quality care, you or your loved one will benefit from a supportive, healing environment. Short-term rehab residents at Freedom Pointe enjoy:
Choice of private or companion residences
Chef-prepared meals
Social, cultural and spiritual programs
Full-service salon and barbershop
Inviting lounge areas, beautiful gardens and grounds
To learn more about our award-winning senior rehabilitation center, visit Health Services or contact us.